How to Choose the Best King Size Bed and Mattress For You?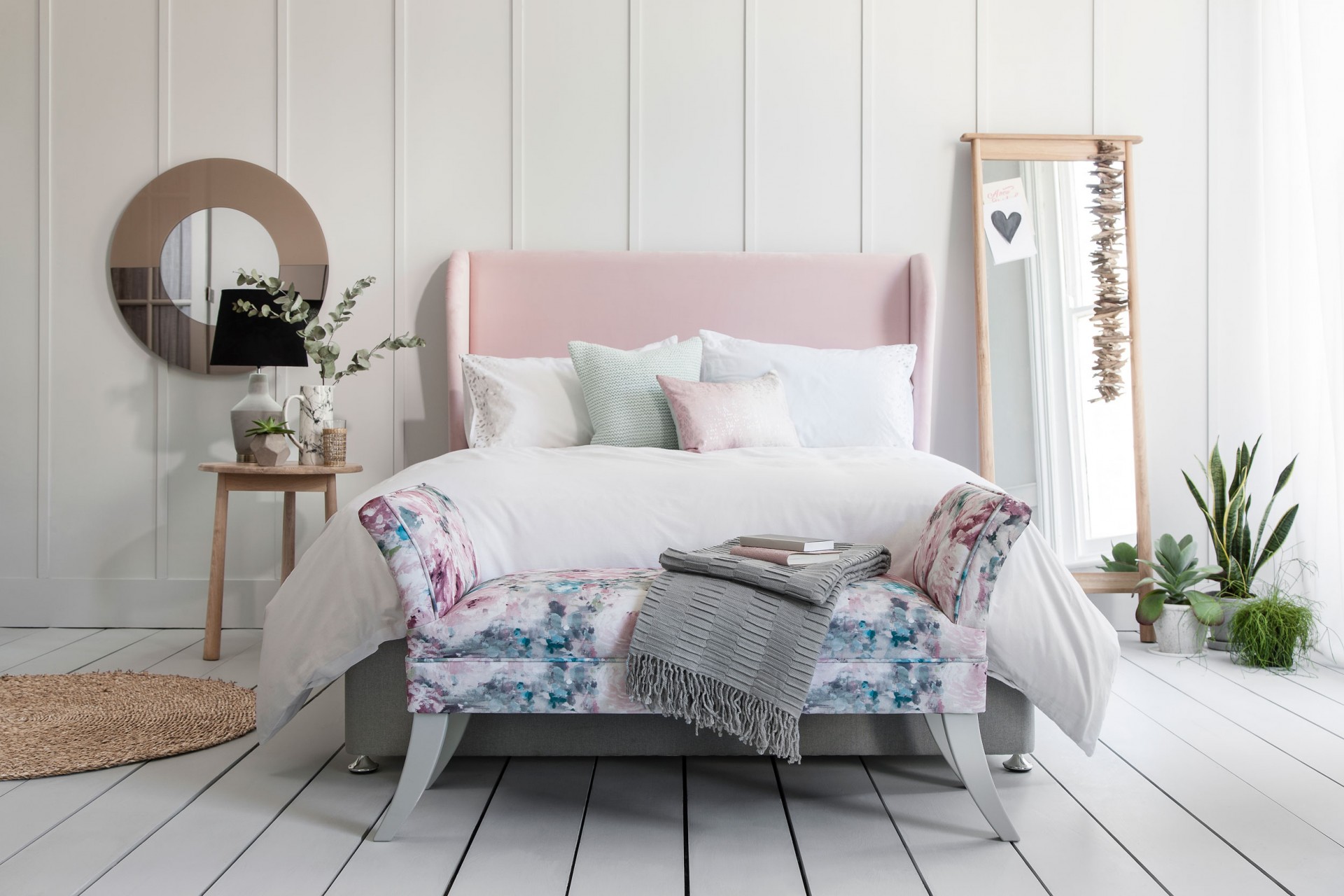 KING SIZE BED FRAMES – MOST POPULAR BEDS FOR COUPLES TO BUY
5'0 king size beds are becoming one of the most popular choices of bed frames to buy, with the extra space they offer a relaxing night's sleep, But what makes for the perfect bed? We all have different needs concerning comfort and space, that why king size beds are excellent for taller people, large families or single people that just love space. On the whole, we always recommend a king size bed frame and mattress for the maximum in comfort and optimal space.
Why Buy a King Size Bed?
If you and your partner have ever struggled to stretch out or to get comfy during the night, you may find that you need that little bit more in terms of space. King size bed frames are an indulgence and designed for such needs. At 5ft by 6'6ft, they are significantly longer and wider than traditional double beds. This means, of course, we're reasonably confident you will be able to tell the difference almost right away!
King size beds are hugely popular with couples as they are amazingly roomy. They're also a fantastic buy if you need filling up a certain amount of space in an otherwise large bedroom. Sometimes, double beds just simply aren't enough! If you love the idea of sleeping in luxury each night, we highly recommend you start looking at the best king size bed frames and mattresses for you
Seeking Storage?
Need some extra storage as well as a new bed? Ottoman bed frames are ideal. Simply lift up the internal frame with ease and slide away everything you need to keep out of sight. These beds are super-sturdy and robust, but may be tricky to move around as a result of storage weight.
Amazing Aesthetics
King size beds aren't just comfy and spacious; they are the centrepiece of your bedroom. They're also a fabulous focal point that can transform its ambience, a superb way to add style, elegance and luxury to a bedroom.

Hot Tip?
When purchasing a king size bed don't forget to buy a bigger size duvet (super king size). Otherwise, you and your partner could end up fighting over the covers.

Need Some More Inspiration?
Upholstered beds are pure indulgence they offer, warmth, comfort and luxury to bedrooms. At Mood Collections, we handcraft all our upholstered beds here in the UK. We provide all bed sizes in a variety of different colour fabrics and bed styles. Therefore, if the idea of a modern upholstered king size bed frame appeals to you, we have more than a few options available for you to choose from.
Our king size bed frame range is just part of our upholstered bed frame collection. Looking for something modern or quaint to help complement your specific space? Compare and contrast between our various bed frames and headboards to design your ideal sleeping companion – apart from your partner, of course!
18 February, 2019