BED SIZES – UK BED AND MATTRESS SIZE BUYING GUIDE
Looking to buying a new bed and mattress? there are more bed sizes and and mattress dimensions than you may think! While you may already know whether or not you need a single, double, king-size, super king size, or emperor size bed, are you sure you know the exact measurements?
The best thing to do before you buy a bed or mattress will be, of course, to measure up. That means measuring your existing space or bed frame (if you're buying a mattress).
So without further ado, let's take a look at UK bed sizes and what you can expect when you go bed shopping online or in store!
UK BED SIZE CHART

Beyond this, you'll also need to work out how much space you'll need in your bedroom(s).
In this buying guide, we will take a look at what you can expect when it comes to purchasing a mattress and/or bed. We will also let you know all of the various factors and points you'll need to bear in mind before you make any deposits or payments.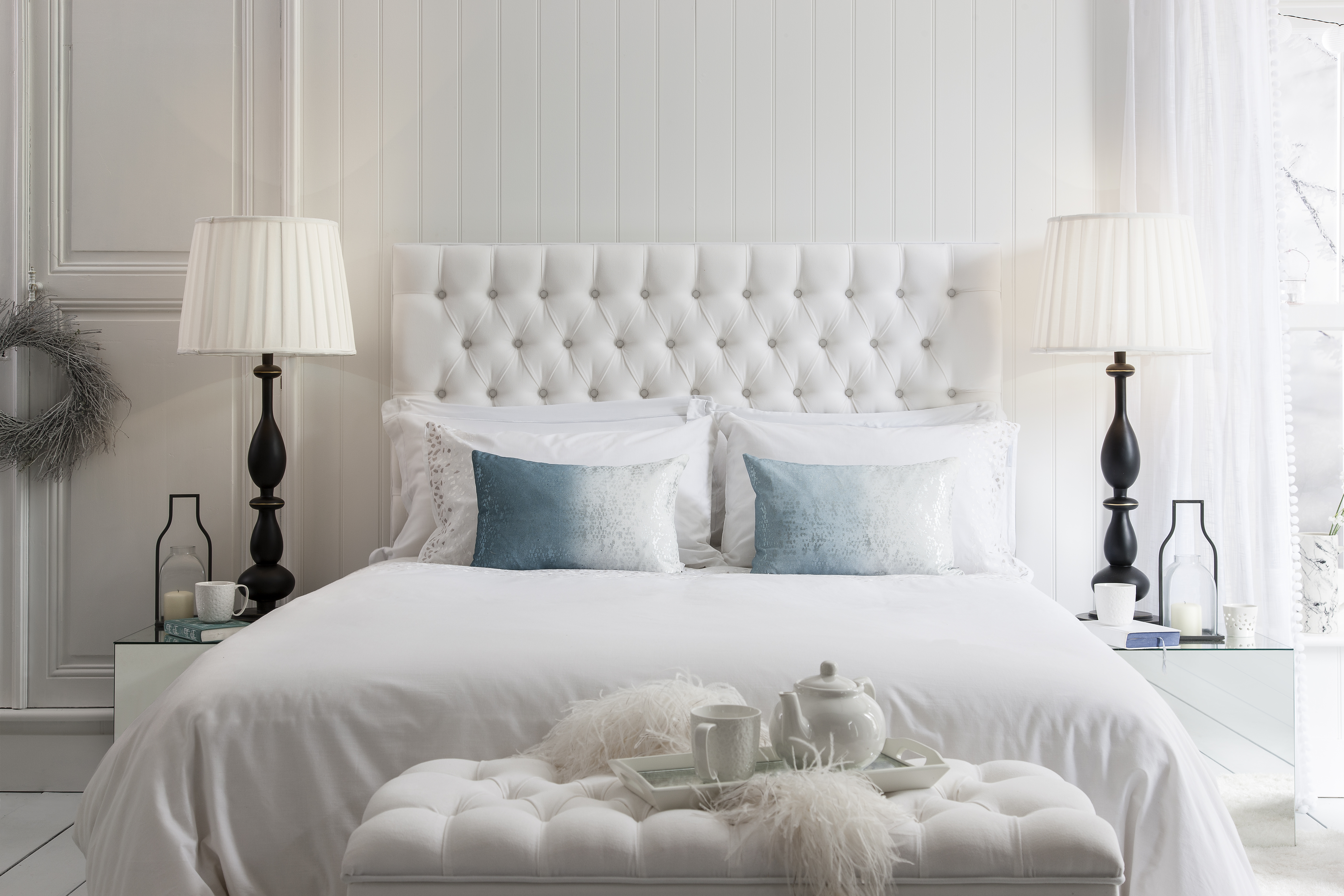 Which type of bed will be most likely to offer you maximum comfort?
Small Single (2'6ft x 6'3ft) Size
Small single beds are ideal for children, tough they can also be used by slighter adults for plenty of comfort. Consider investing in a smaller single if you're aiming to save space or to help your children move up from a cot to a proper bed.
Single (3ft) Size
Single beds can be found as standard across bed and furniture warehouses. These beds are very commonly marketed towards children and are also the perfect size for single adults, offering plenty of comfort and space.
Small Double (4ft) Size (Queen)
Otherwise known as "Queen size", these beds are the middle size between single and double. Its a good halfway mark between the two if you are a single sleeper in need of extra comfort.
Double Bed (4'6ft') Size
Perhaps the most common of all beds manufactured, these double beds are designed for two sleepers and are very widely available.
King Size Bed (5ft) Size
A step up from double beds, these king size beds are much longer than those offered to two sleepers but are perhaps a better option for bigger rooms. They're also widely sought-after by those couples looking for additional comfort, too!
Super King Size Bed (6ft) Size
Super king size beds are becoming an increasingly popular choice for couples looking for plenty of sleeping space and comforting night sleep.though do be aware that some bed frames may vary in sizes.
Emperor Bed (7ft) Size
The most luxurious bed size, these emperor beds bring hotel luxury in to your bedroom with plently of sleeping space.
Bespoke Beds
In many cases, bespoke beds and mattresses can even be arranged for complex or otherwise uncommon standards and needs. It certainly never hurts to ask!
Mattresses and Bed Types
If you are buying a mattress to install into a bed frame you have already purchased, it is worth thinking carefully about the type of bed you are looking to fit. Some may come with custom or otherwise different dimensions. This is why we always advise you to measure up before you go shopping. One size isn't necessarily going to fit all!