Teal Transformation - Our NEW Dining & Living Collection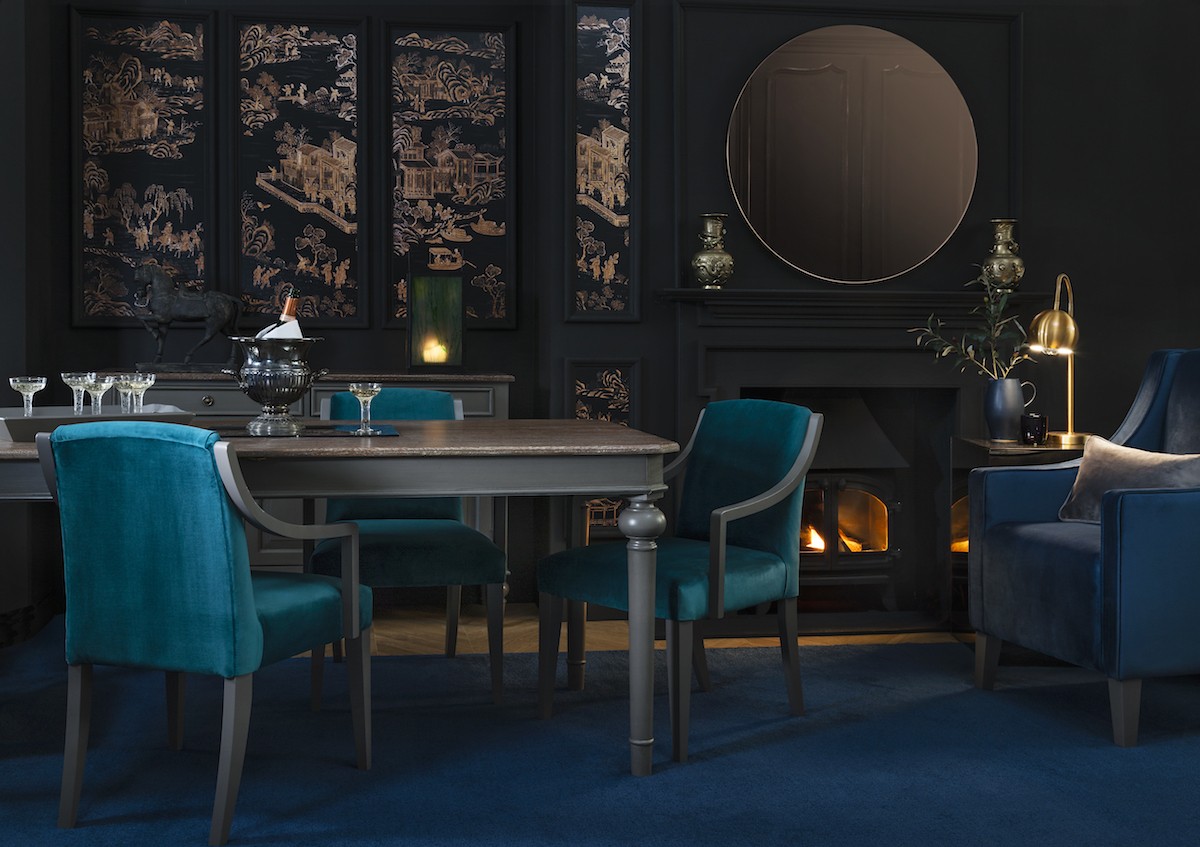 The latest upholstered velvet furniture range to be added to our collections, the Opulent Mood explores how to create a sumptuously cosy space for dining, relax with luxurious dining table and chairs to see in the colder winter months. Inspired by the enduring love of intensely dark teal colour interiors that bold, rich tones in their entirety, the Opulent Mood embraces this trend with a real statement approach.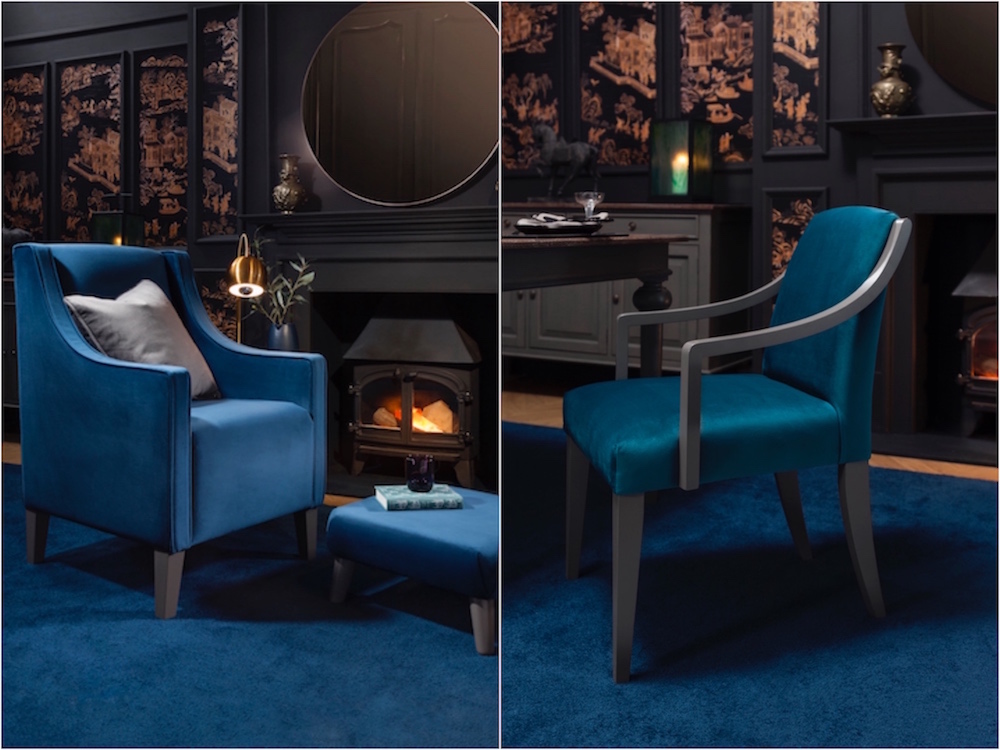 Designed to introduce a unique new mood to our furniture and accessories collections, each individual range is carefully curated to capture the essence of an atmospheric mood and provide inspiration for recreating the look in your home. Opulent celebrates influences from the orient and combines beautifully crafted upholstery with warm metallic accents and richly tonal furniture.
Amongst the latest additions are fresh styles that will transform your interior into an opulent oasis. Deeply decadent shades of blue are selected for the upholstery, with lavish teal velvet adorning the Chilgrove Dining Chairs and a rich petrol blue chosen for the Eastergate Armchair. The natural wood texture and elegant grey paintwork of the Midhurst Dining Table and Sideboard perfectly complement the inky blue textiles for a grand dining setting.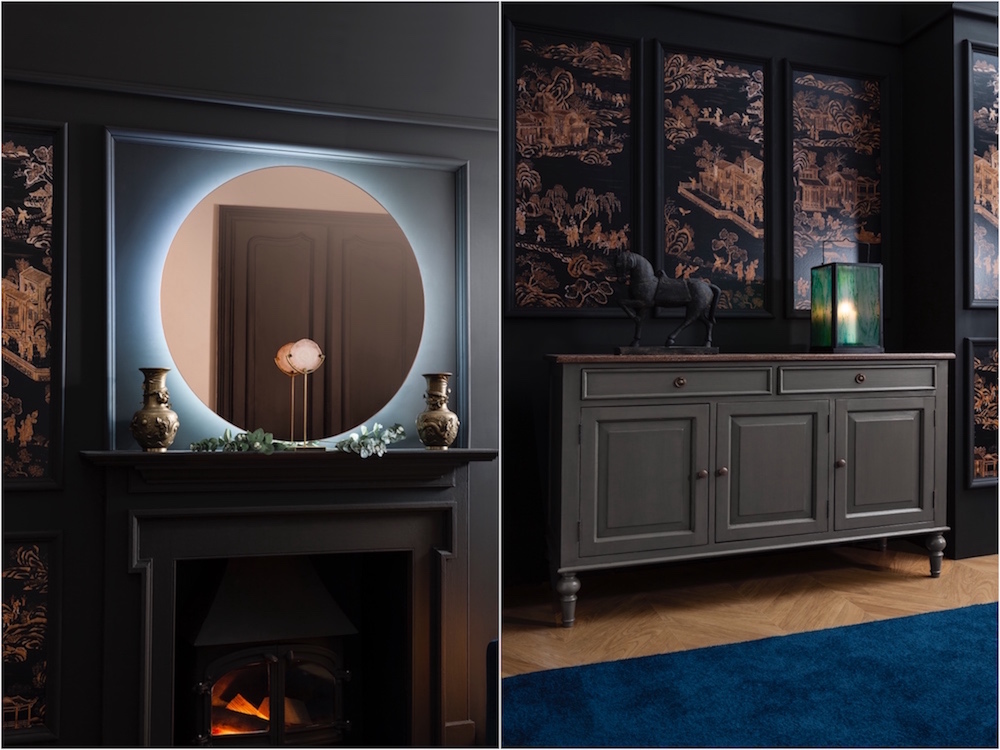 Softening the depth of the Opulent Mood are accents of the rose gold from the Kilve mirror and the Holcombe antique bronze mirrored table, which introduce authentic warmth and added luxury. The use of this statement mirror is also included in exclusive dining accessories, with antique bronze mirror coasters, placemats and a mirror lined tea tray perfect for transporting or resting celebratory glasses of champagne. Capturing the spirit of truly luxurious style, the Opulent Mood promises to transform your living or dining room into a statement space, where everyday dining is as indulgent as special occasions.