Setting the Mood with… French for Pineapple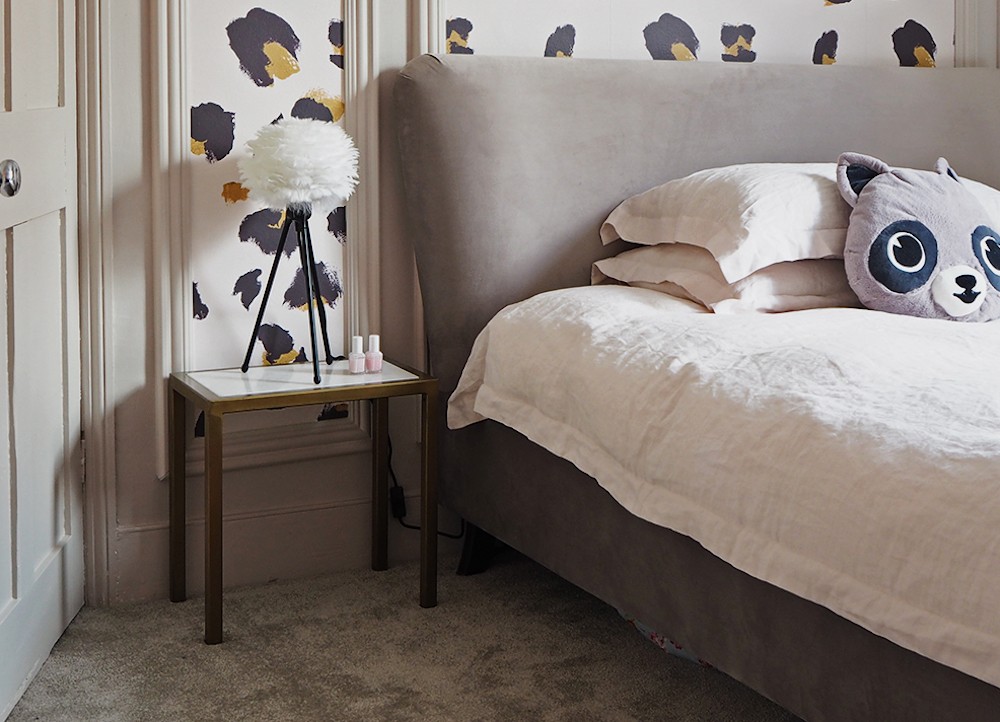 In celebration of our recent collaboration with the lovely Bianca from French for Pineapple we've caught up with her to discover everything from her favourite current interior trends, to expert redecoration tips and advice for decorating your home with plenty of style this Christmas. Read on to discover more from Bianca and catch a glimpse of the Redford velvet bed that we created for her latest bedroom makeover…
We love your blog, what inspired you to first start blogging?
Thank you! I needed an outlet for my ever-growing interiors obsession and was spending so much time at home when the kids were young, that I needed something to keep my mind busy. The more time you spend in your home, the more important it is so it kind of happened organically.
How would you describe your sense of style and have you noticed your style develop over the years?
Changeable! I'm pretty fickle and like to change things pretty regularly, but at its core, I'd describe my style as Urban Glam. My style has definitely changed over the years. I used to be all about white walls, and super bright accessories - loads of colour, but now there's not a white wall in the entire house. That said, I'm feeling the pull of neutrals again in a big way, but more layered and tonal - I guess my style has grown up as I have.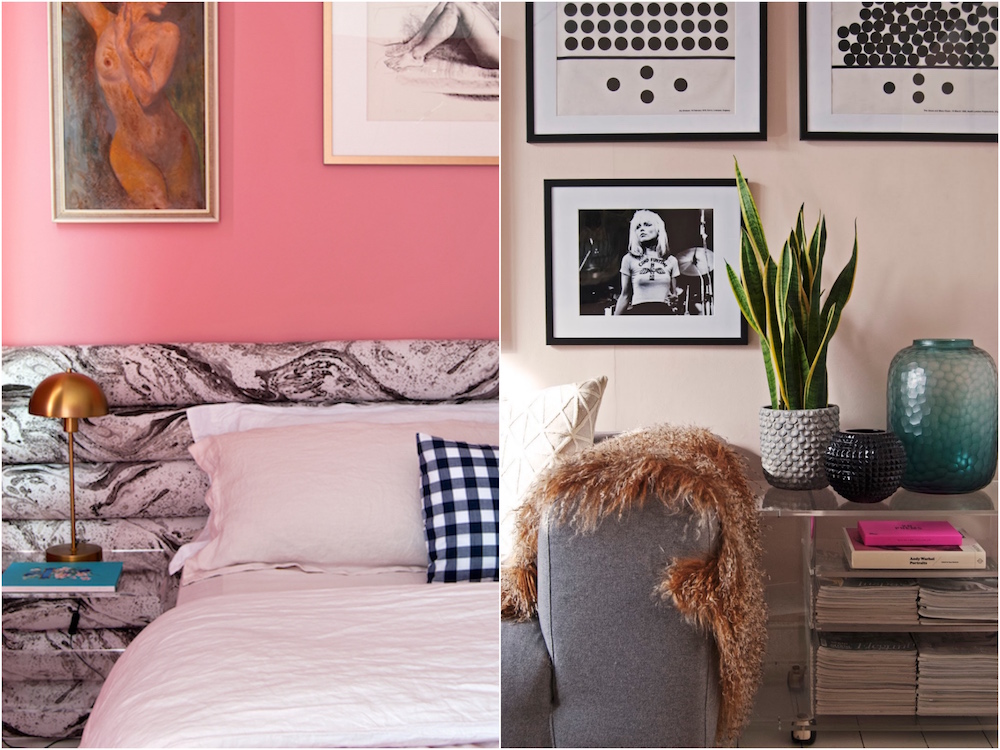 Your home is beautiful, where do you look to for home inspiration?
It's impossible not to list Instagram and Pinterest as huge sources of inspiration, which can often be so overwhelming. I still buy several interiors magazines too, and I'm particularly fond of Elle Decor
and Architectural Digest. But really inspiration is everywhere, and hotel lobbies and restaurants just keep getting better!
What is your favourite interiors trend at the moment and do you have any tips for how to use it in the home?
I'm loving greens at the moment, and have just used a stunning Olivey-chartreuse velvet on the kitchen banquette. Rather than painting the walls green I've used it as an accent colour throughout the room with glassware, ceramics and real greenery, then really restricted the use of other colours in the room, sticking to a palette of black, white and brass.
Texture is a huge buzzword too, and it would seem we can't get enough! Fabrics like velvet and linen are my favourite (and easy) ways to add texture to a room with cushions and furniture. Edie's bed from Mood collections is upholstered in the most delicious taupe velvet!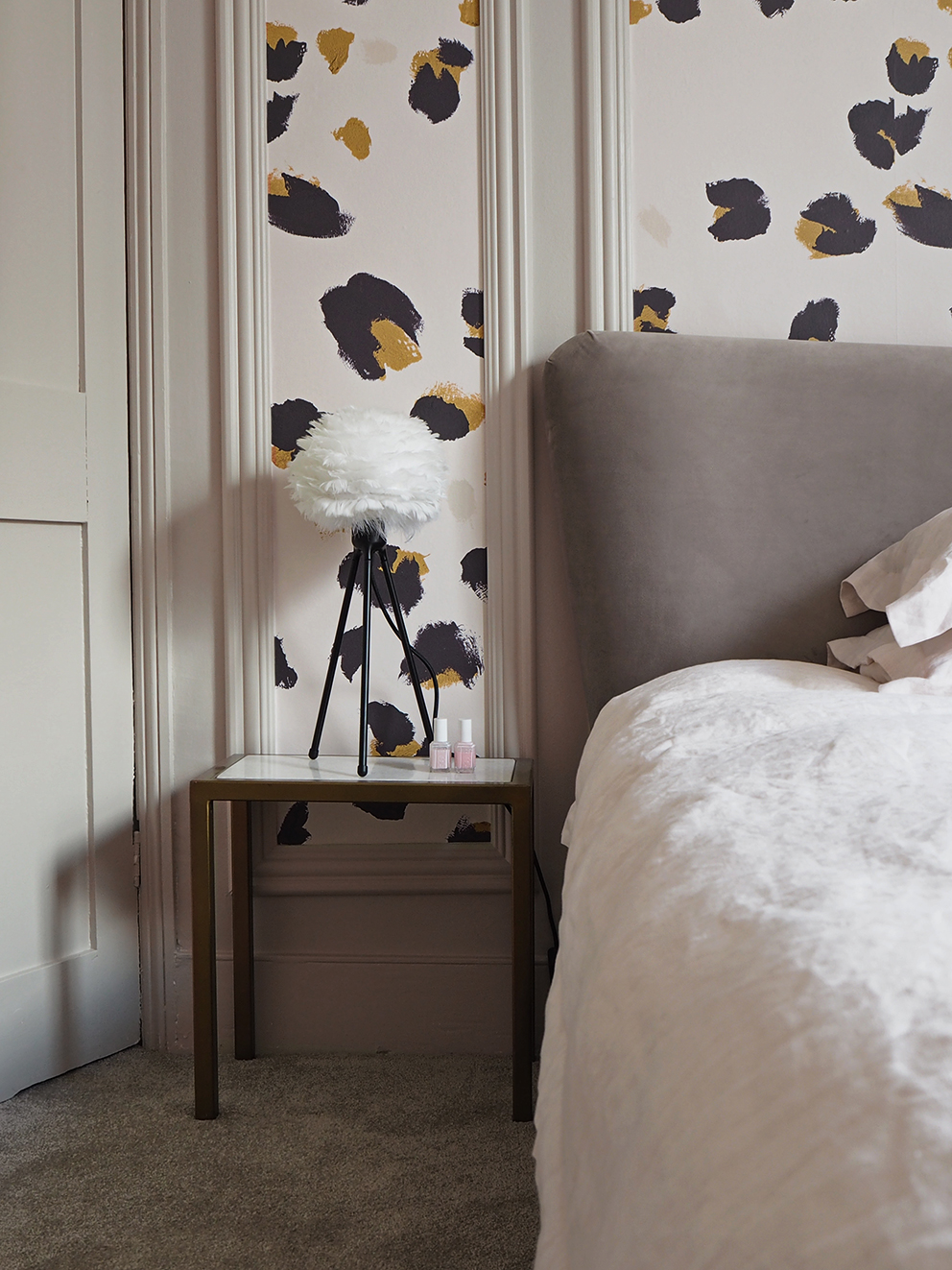 We love how you completely transformed your daughter's bedroom in one of your latest blogs; do you have any advice for anyone thinking about a whole room redecoration?
I find mood boards are a great way of visualising how a room will come together - everything from accessories, to wall colour, flooring and window treatments. It doesn't have to be a digital mood board, it's good to gather physical samples where possible too, so you can see everything together. It helps to have a starting point - so that could be a pattern, a colour or even a piece of art, and you can start to build your design around that.
What interior items are currently at the very top of your wish list?
I always have a huge wish list! I'd love a velvet sofa for the living room, parquet floors, and grasscloth walls, some original abstract art…. I'm also starting to collect these Stoff 'Nagel' Brass candleholders. I have one, but you really need a decent number for them to start to form into an interesting sculptural shape.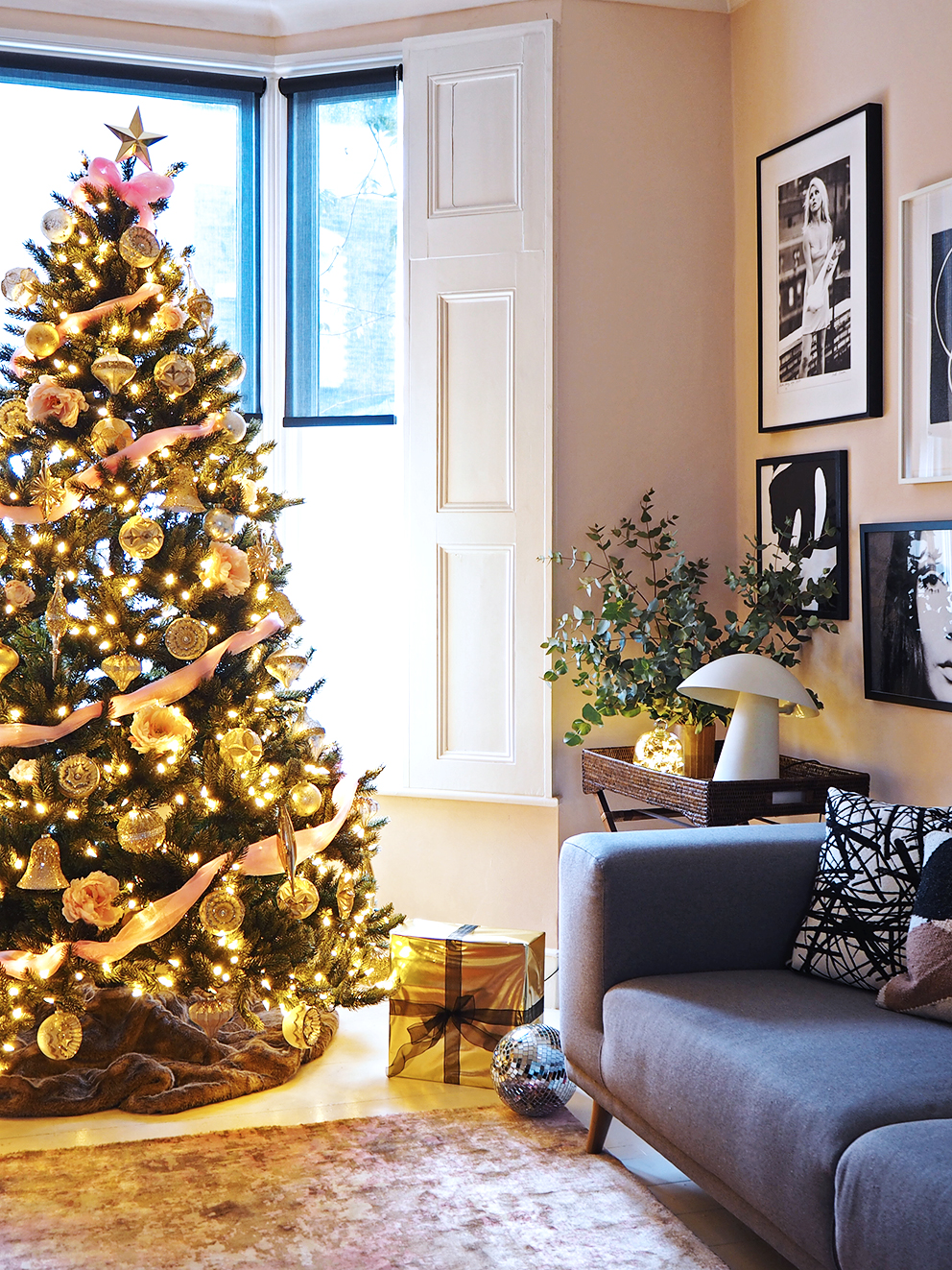 There's no denying that Christmas is on the way, what are your top tips for decorating at Christmas
I've actually gone for a faux tree this year which is a real change for us, and I've decorated it all in golden tones with a bit of pink thrown in for good measure. I don't go overboard with Christmas decorating apart from the tree, but I do like to fill the house with Eucalyptus and fairy lights. I do love a pretty wreath on the front door though, and I'm going for a beautiful natural one this year with lots of foliage in different green tones.
One of the main focuses with Mood is to inspire a space in your home that brings together lots of elements to create a desired mood; do you have any recommendations for setting the mood in your home?
Lighting is the most important thing to set the tone of a room. Table lamps and wall lights are my favourite forms of lighting. Colour is also so important, and lately I'm going more and more for pale warm neutrals. Add some texture in the form of velvet, linens, rugs, textured wallpaper (I'm obsessed with Grasscloth!), and add some reflective metallics - mirrors and brass accessories, and voila - instant atmosphere!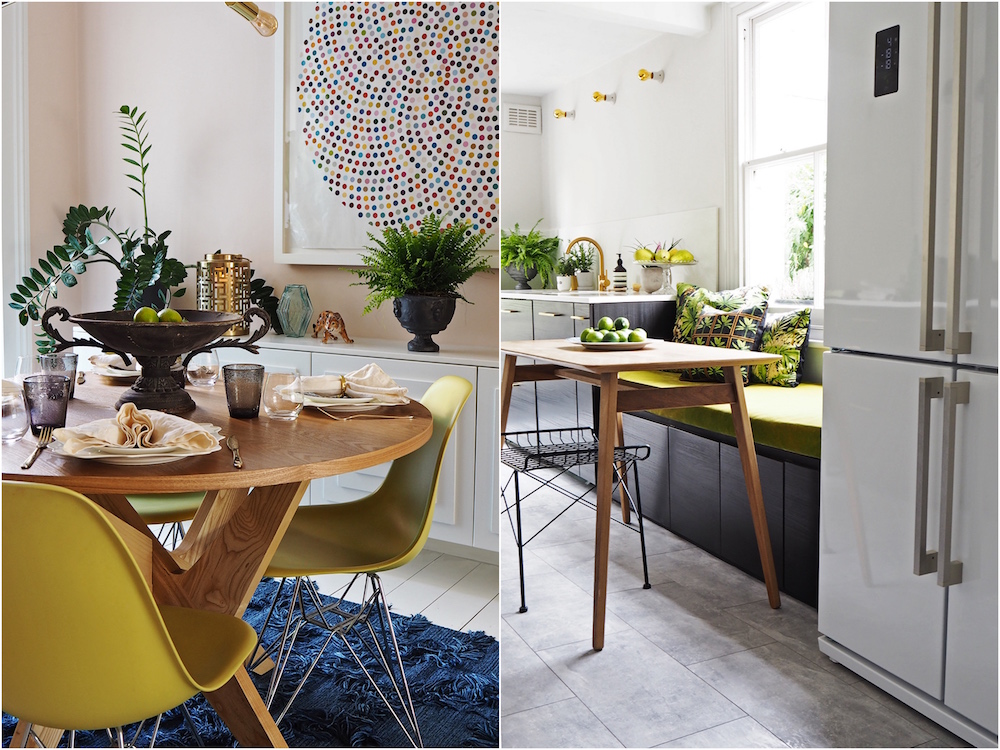 Talk us through a typical day in your French for Pineapple life? Anything you can't start your morning without?
I can't start the day without a mug of Earl Grey or two! There isn't really a typical day, and I'm always trying (and failing!) to squeeze three days work into one short day. If I'm in the middle of a room makeover, it could involve getting my painting gear on and prepping and painting. Or at the computer writing and catching up on admin, or late nights editing photos and more writing! I do love a shoot day, when a room is finished, or if I'm just styling and shooting something for a client. I also get invited to lots of events and go to as many as I can, but the reality is that they take up a huge amount of time once you factor travel time in, so I don't get to as many as I'd like too.
What's next for French for Pineapple in 2018?
It's going to be another busy year with several amazing projects in the pipeline, so I'm looking forward to recharging my batteries over Christmas!
-
Check out Bianca from French for Pineapple's full 'Drama Teen Bedroom Reveal' including the Mood Collections Redford bed pictured over on her blog.
Styling & Photography by Bianca Hall for www.frenchforpineapple.com
04 December, 2017