Pet-Friendly Fabric For Upholstered Furniture
Does Your Pet Like to Sit on Your Upholstered Bed or Chair?
We all love our upholstered furniture, and we all love our pets, too! As a nation of animal-lovers, with an estimate of 11.1 million cats and 8.9 million dogs living in our homes (PDSA), the reality is the two don't always go together as some upholstered furniture fabrics don't last with furry friends.
Often, cats and dogs will shed hair and may cause damage to furniture by chewing legs or scratching fabric, it is always a concern for pet owners when buying a new upholstered bed, chair, footstool or storage ottoman. Here is our upholstery fabric guide for homeowners when purchasing pet-friendly stylish upholstered furniture
​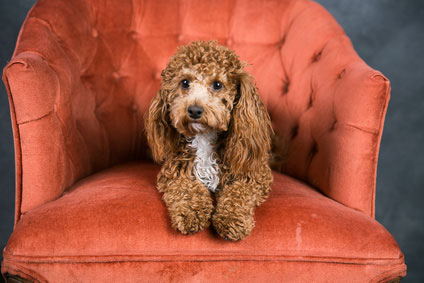 CHOOSE HARDWEARING UPHOLSTERY FABRIC
Unfortunately, there are no pet-proof fabrics, but some upholstery fabrics are more suitable for moulting pet hair and muddy paw prints than others.
We recommend that you check the rub count of the fabric for its durability. The standard rub count for a house furniture fabric is between 15,000 to 20,000 rubs this number represents the number of times a fabric can be rubbed before showing signs of distress. Fabrics with a rub count over 20,000 are recommended for pet owners as they should withstand plenty of wear and tear.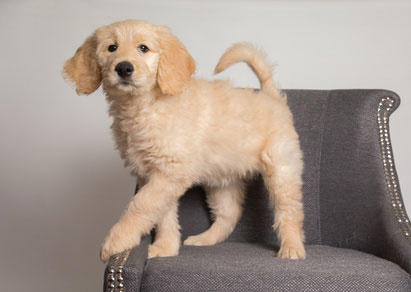 VELVET AND CHENILLE MICROFIBER FABRICS
Microfibre is a short pile synthetic fabric that is soft, hardy and is resistant to scratching and very easy to clean. Velvet and chenille are gorgeous and luscious fabrics that are extremely easy to clean. While pet hair tends to stick more easily to the surface of this fabric, the fibres release pet hair very easily when wiped away with a damp cloth or lint roller.
Both fabrics are also fantastic in terms of upholstery, as it is almost entirely impenetrable as it lacks the open weave that cats and puppies like to claw and scratch.
WOVEN
Woven is easy to maintain, robust, and hard wearing it makes for brilliant pet-resistant furniture fabric as pet hair won't get trapped in the fibres. Woven fabric is a popular choice for upholstered chaise lounges, bedroom benches and even beds. For the discerning pet owner, it's a resistant and great-looking choice.

LEATHER
Leather is extremely durable and is resistant to odours and pet hairs won't stick to the surface. Leather can have a habit of scratching after a while, although scratches can usually be buffed out . Leather furniture is easy to clean with a damp cloth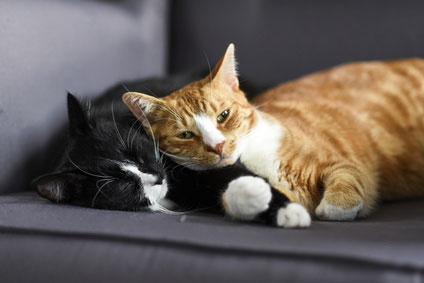 OTHER TIPS FOR PET OWNERS:
• Choose a fabric colour that is similar to your pet's fur or a patterned fabric help hide or camouflage hairs in between hoovering
• Stay away from any upholstery fabric that has an open weave as they can be susceptible to cat claws and doggie paws!
• If you struggle to keep your pet off your bed, chair or chaise lounge consider ordering some matching material at the same time so to make some throws that can be placed on your furniture.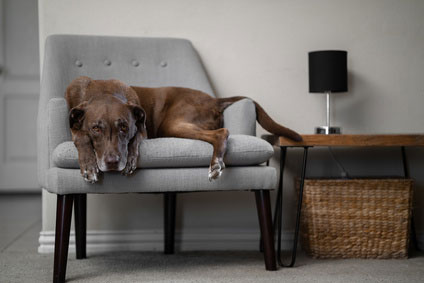 If you have any questions about any of our upholstered furniture,or want to request some upholstery fabric samples, contact us online or call us 0203 826 6212 and our team will be happy to help.
08 March, 2019