Master Bedroom Ideas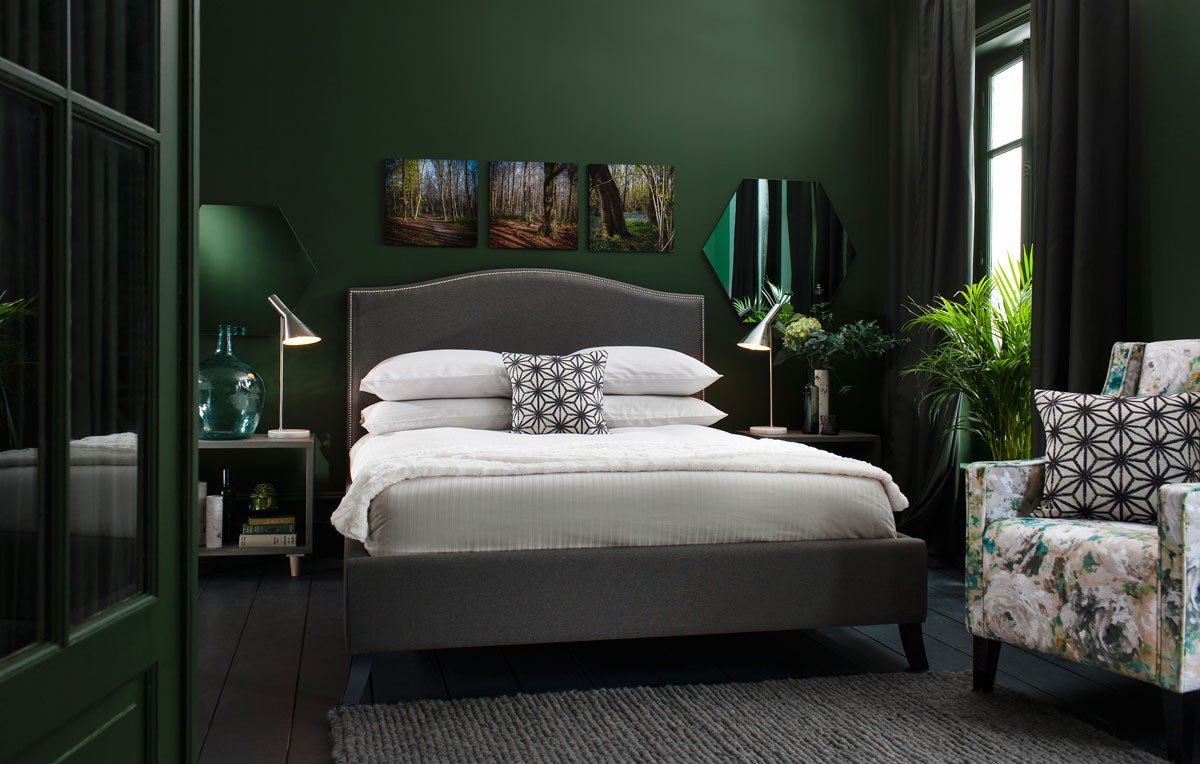 Master Bedroom Inspiration and Ideas
Your master bedroom is likely to be one of the largest rooms in your home. A luxurious and stylish master bedroom, too, is one with plenty of space to relax and unwind in. So too, should there be plenty of beautiful upholstered bedroom furniture befitting the look and space. Have you ever considered furnishing your master bedroom with an upholstered bed frame and furniture? As bedroom specialists, we are always here to help you find the most stunning interior bedroom design for affordable prices.
Here are some great master bedroom ideas, using stylish upholstered furniture, suitable for both contemporary and traditional master bedrooms.
UPHOLSTERED STORAGE BED
A modern master bedroom should offer plenty of storage and space. What better way to do this than to introduce a bed with ample storage? Under the bed storage is a modern standard which helps to keep clutter out of the way to maximise your walking area. Why not take a look at our Middleton storage bed?
A TALL HEADBOARD
Tall headboards are back in fashion, and for a good reason. They are a prominent focal point that will add comfort to your bed frame while making your master bedroom look stylish and beautiful. Shop for luxurious soft furnishings and neutral styles – it's the contemporary way!
BRIGHT COLOUR FABRICS ARE ON TREND
2019 will see the return of plenty of soft and bright colours, which means you should look for upholstered bedroom furniture available in a wide range of shades and blends. We think that adding a splash or two of colour can bring out the personality of a bedroom.
LUXURIOUS FOOTBOARDS
Some interior designers and furniture experts would call a footboard an 'anchor point'. An anchor point will help to complete the look of a master bedroom if you feel that there may be something missing. An upholstered sleigh bed is comfortable and can be luxurious – it does help to finish off the interior styling of your master bedroom. However, they may not be too recommended if you are tall and need the space to stretch out!
MULTI - FUNCTIONAL FURNITURE
Ottomans and footstools can be useful for storage, for a temporary seat, to aid during dressing and more besides. What's more, a finely upholstered footstool or ottoman will blend in perfectly with muted colour schemes and a wide variety of upholstered bed frames and soft furnishings. Why not take a look and see which looks you can mix and match up together?
DESIGN YOUR MASTER BEDROOM
Design your bedroom, your way at Mood Collections. These are just a few master bedroom décor ideas with upholstered furniture we think will appeal to anyone looking to modernise their space. However, why not take a look at our more extensive range of luxury bedroom furniture to see what appeals to you the most?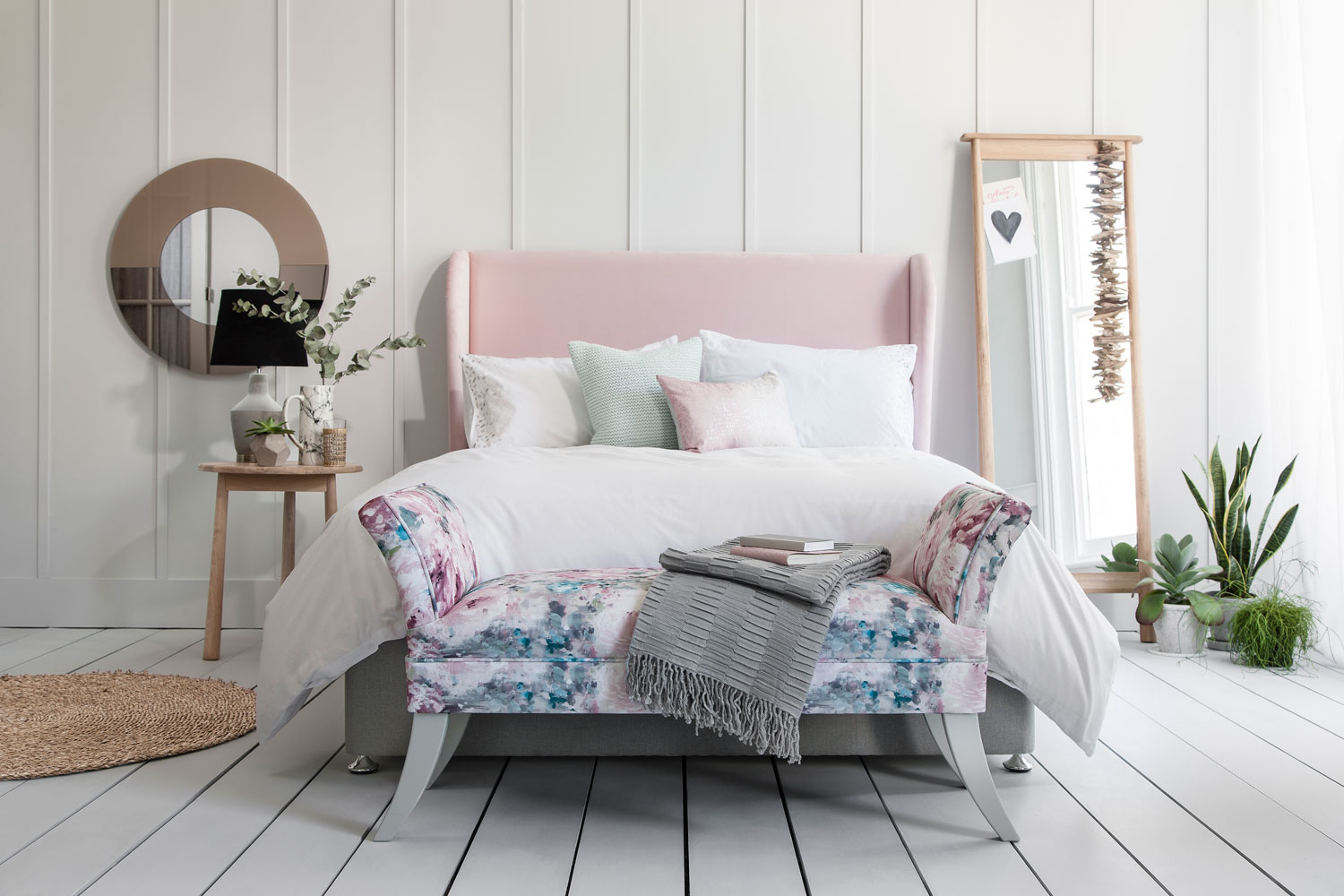 Shop Scandi style luxury master bedroom simplistic design, organic materials and serene watercolours blend to create calming luxury in a modern bedroom.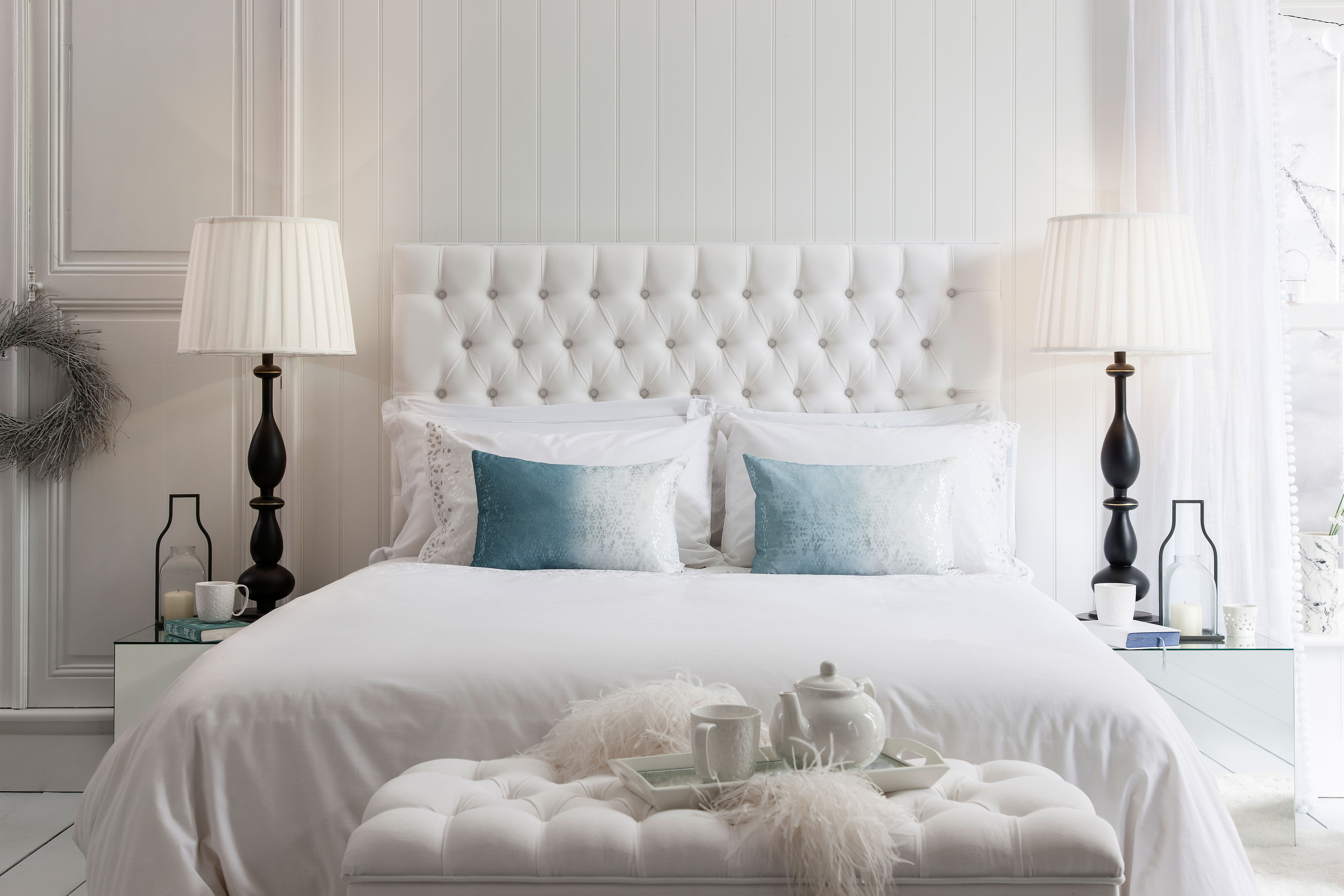 Shop white luxury master bedroom; classical in style with a contemporary feel, beautiful white bedroom furniture with matching home accessories created with elegance and comfort in mind.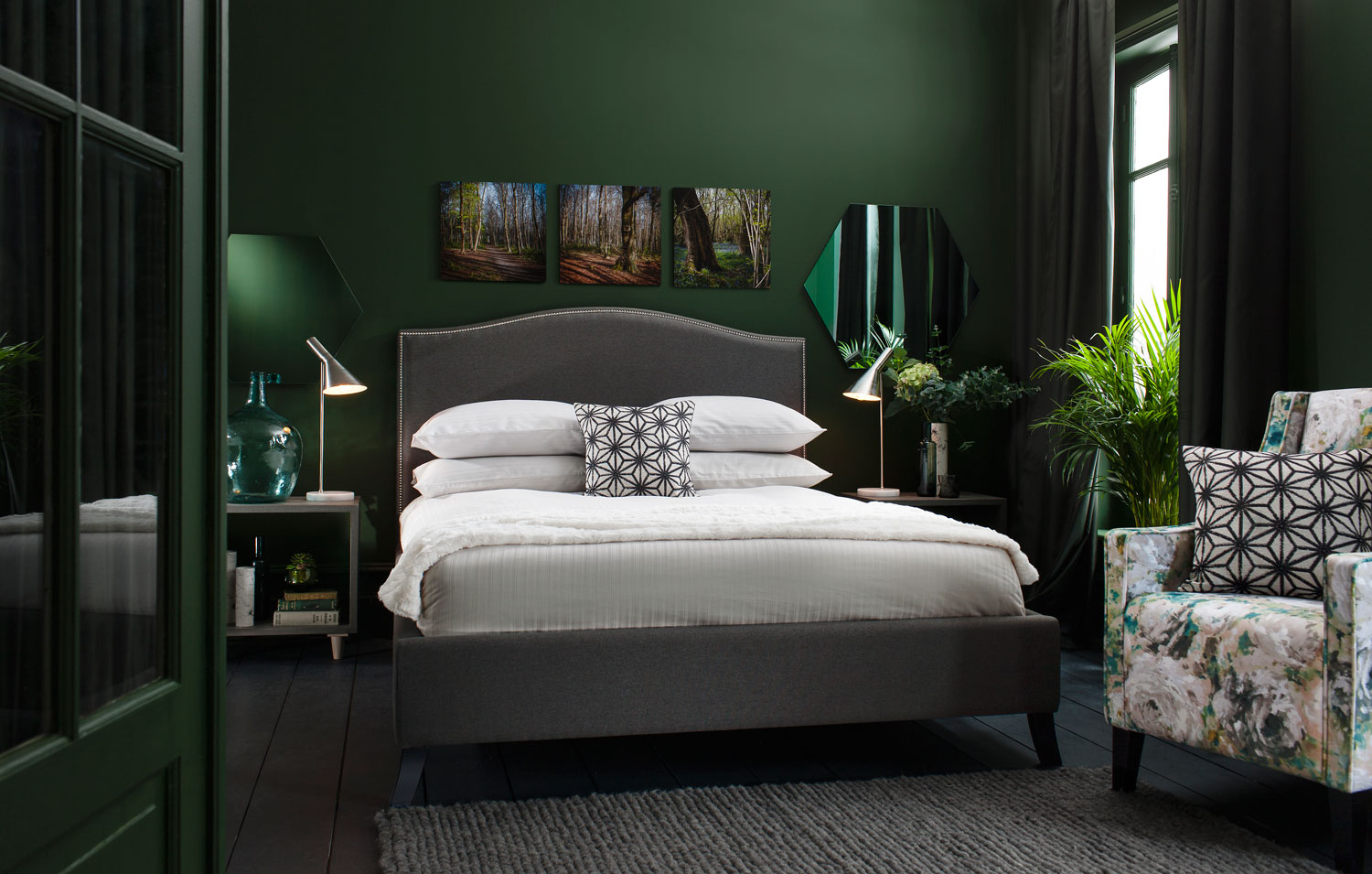 Chic and serene green luxury master bedroom: traditional in style with refreshingly modern style palette. Classic bedroom furniture shapes are selected for their timeless elegance.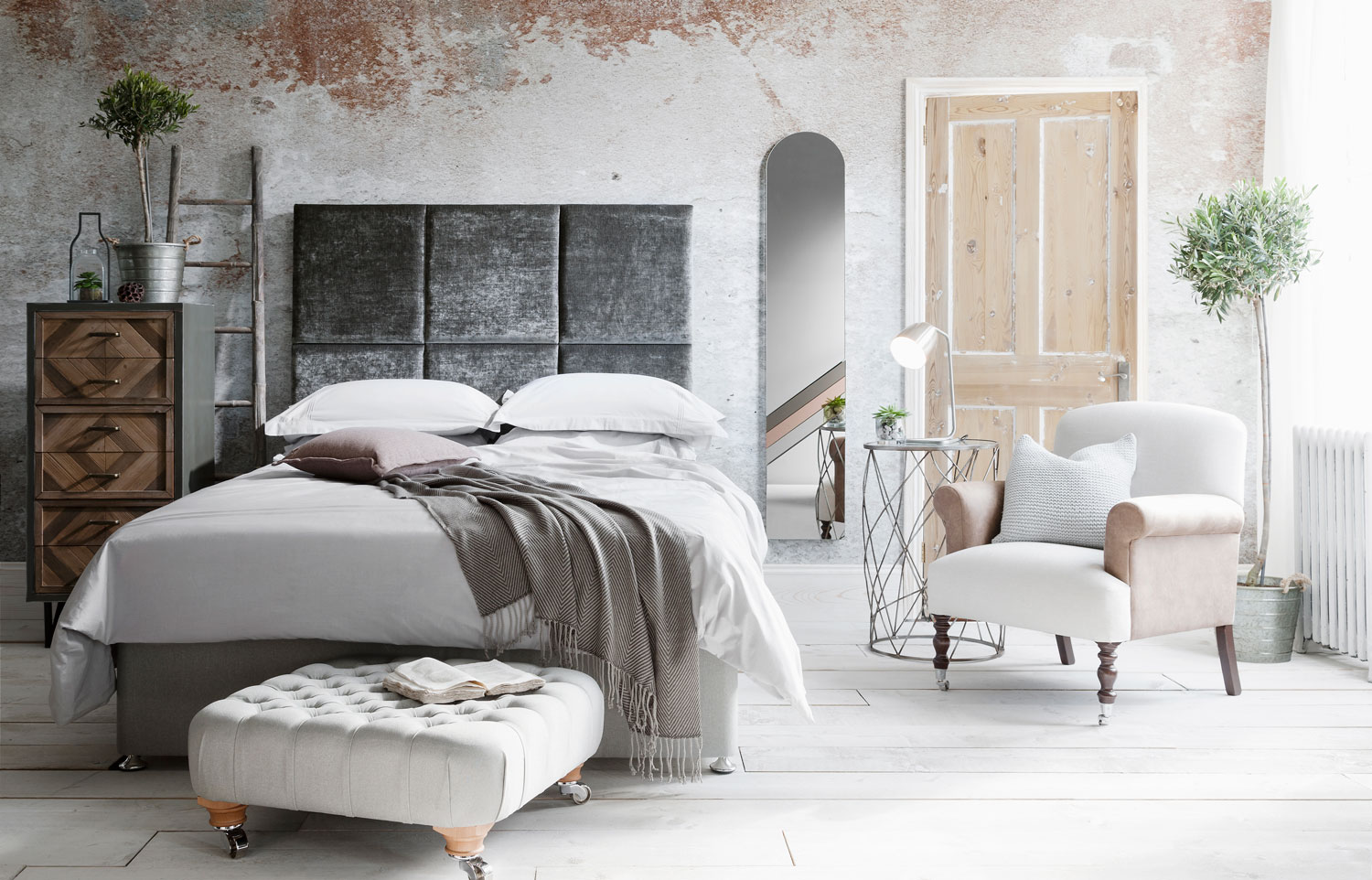 Shop grey luxury master bedroom: modern in style with soft industrial surfaces combine with relaxing natural textures to create a calming rustic bedroom.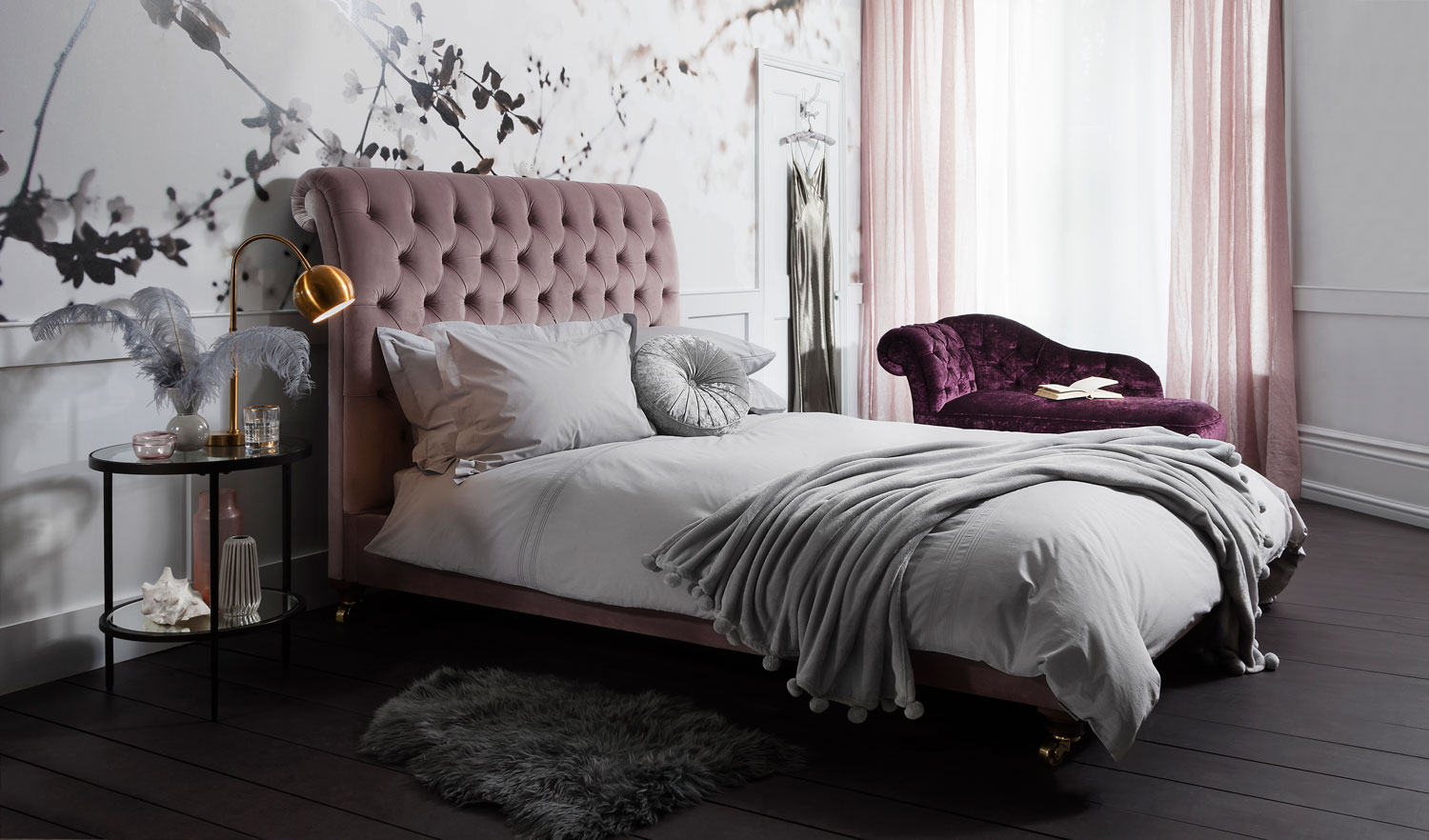 Pink and grey luxury master bedroom: Taking inspiration from the latest trends, delicate detailing and elegant curves blend with sumptuous fabrics in subtle tones for the Romantic bedroom.
10 May, 2019