How To Create The Perfect Romantic Bedroom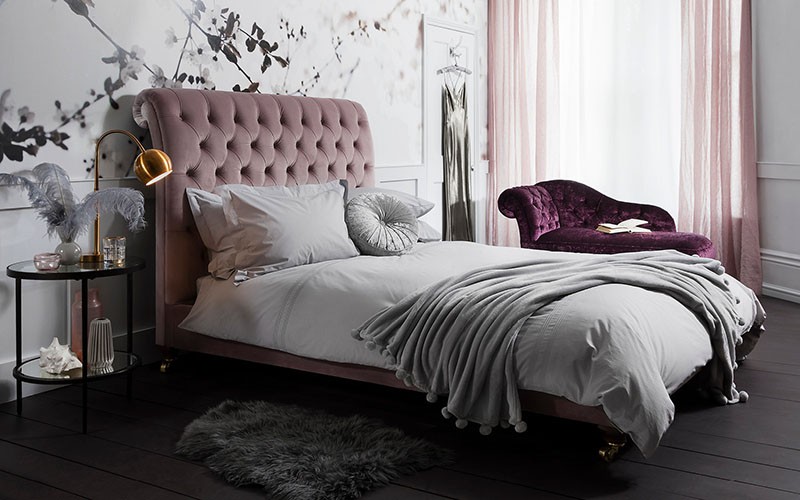 Whether you're into it or not, there's no denying that the romantic interior has seen a huge revival this year. We can definitely say that here at Mood Collections, we're always in the mood for a bit of romance! From gorgeous velvet furniture, fur rugs, statement accessories and those all-important finishing touches, we'll take you through everything you need to create the ideal dreamy and luxurious bedroom feel! Follow these simple steps and you'll be well on your way to setting the perfect romantic mood.
PLUSH VELVETS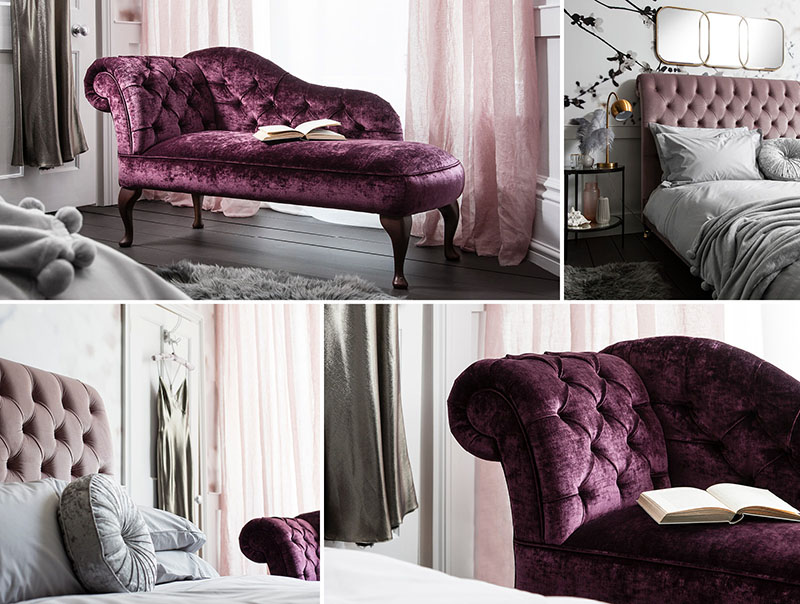 Let's face it, we're all loving velvet right now! Whether it's on a throw pillow on the bed or a fabulously elegant deep-buttoned upholstered chaise, the combination of the high-sheen and soft textures are the ultimate expression of modern romance. Don't be afraid to embrace those feminine pinks and violets to capture a truly romantic mood.
ACCENTS & ACCESSORIES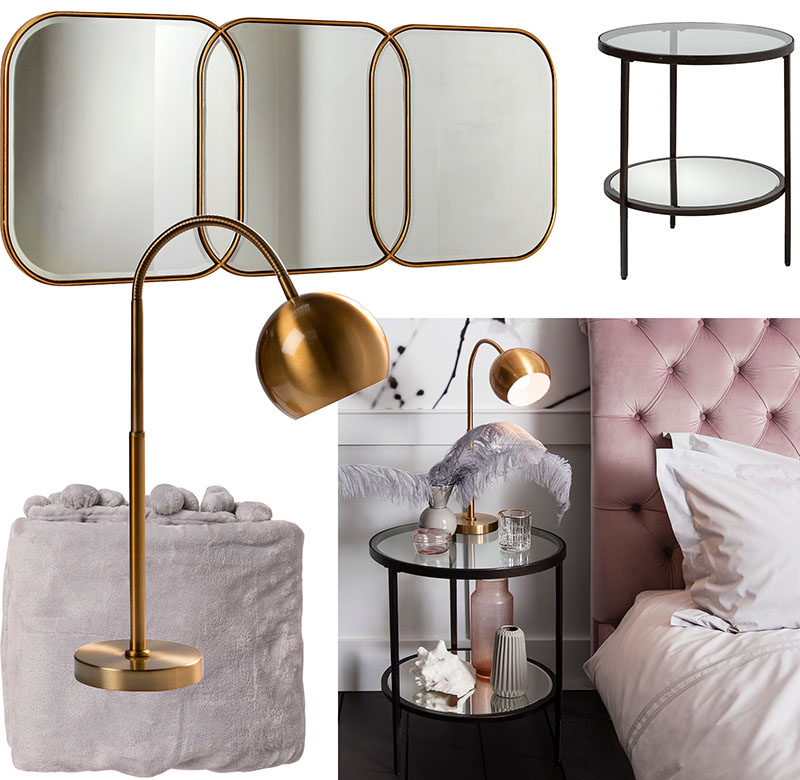 Bring in some metallic accents and decorative accessories to achieve a decadent, yet inviting romantic bedroom scheme. Hints of gold and glass will add a touch of sophistication and help you create an atmospheric mood whilst a soft fleeced throw and plush luxurious cushions offer that final element of comfort.
IT'S ALL IN THE DETAIL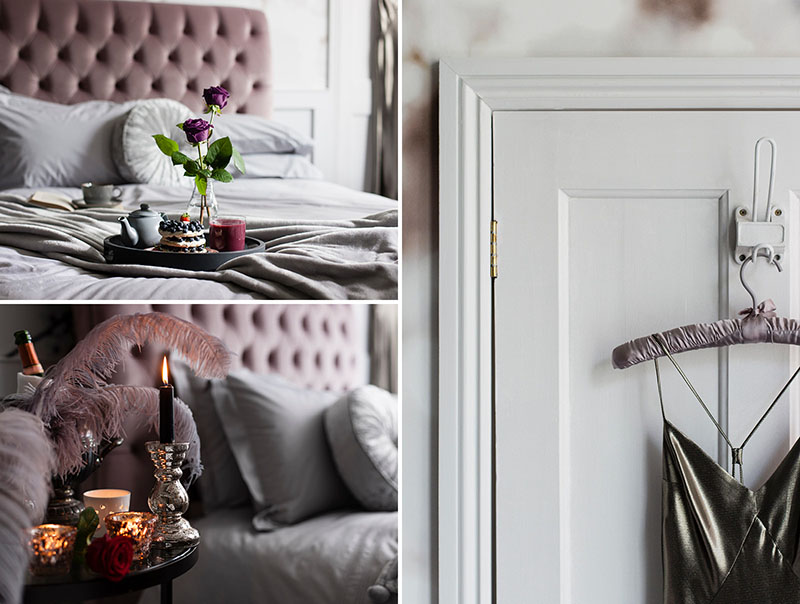 It's all about those finishing touches. From indulgent scented candles to pretty roses and even feathers, these small embellishments make all the difference when creating the perfect romantic mood.
If you're in a romantic mood, take a look at our inspiration page and explore our collection of quality upholstered furniture, designer mirrors and soft furnishing accessories to help you create your very own romantic bedroom.
In a social mood? Give us a follow!
02 June, 2017