How to Create The Perfect Guest Room Interior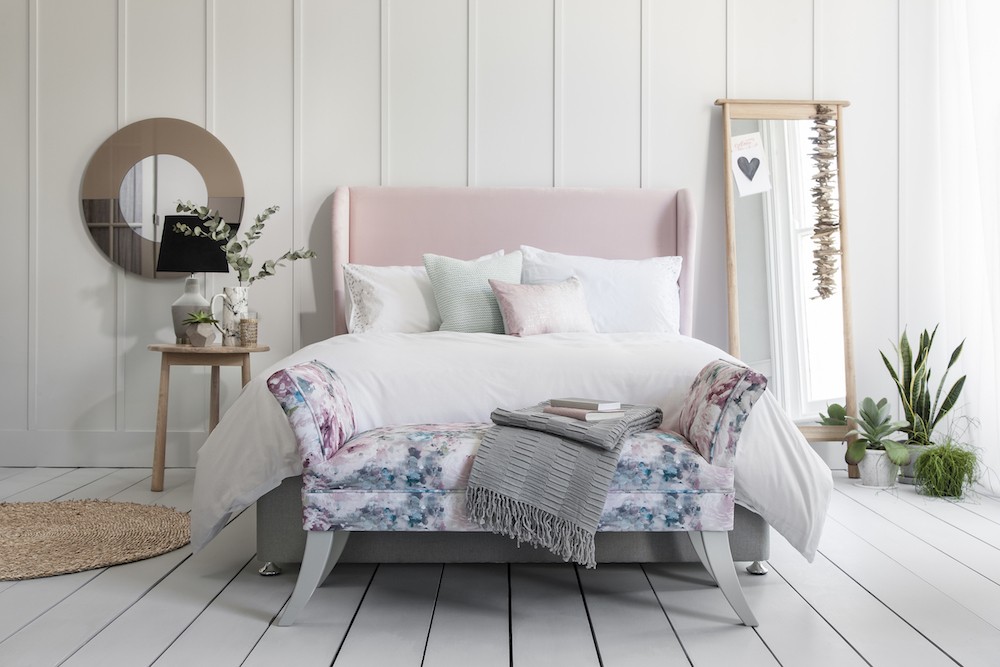 When we have guests to stay, it's only natural to want to make them feel as at home as possible. Part of that is ensuring that your guest room is an inviting and comforting environment that your visitors can really relax in. A guest room also gives you the chance to be a little bit more creative with your interiors scheme than you would be with your own bedroom. From comfortable beds to practical storage and those stylish finishing touches, here at Mood we have everything you need to create that perfect guest room interior. Just follow these simple tips to ensure your guests never want to leave.
COMFORT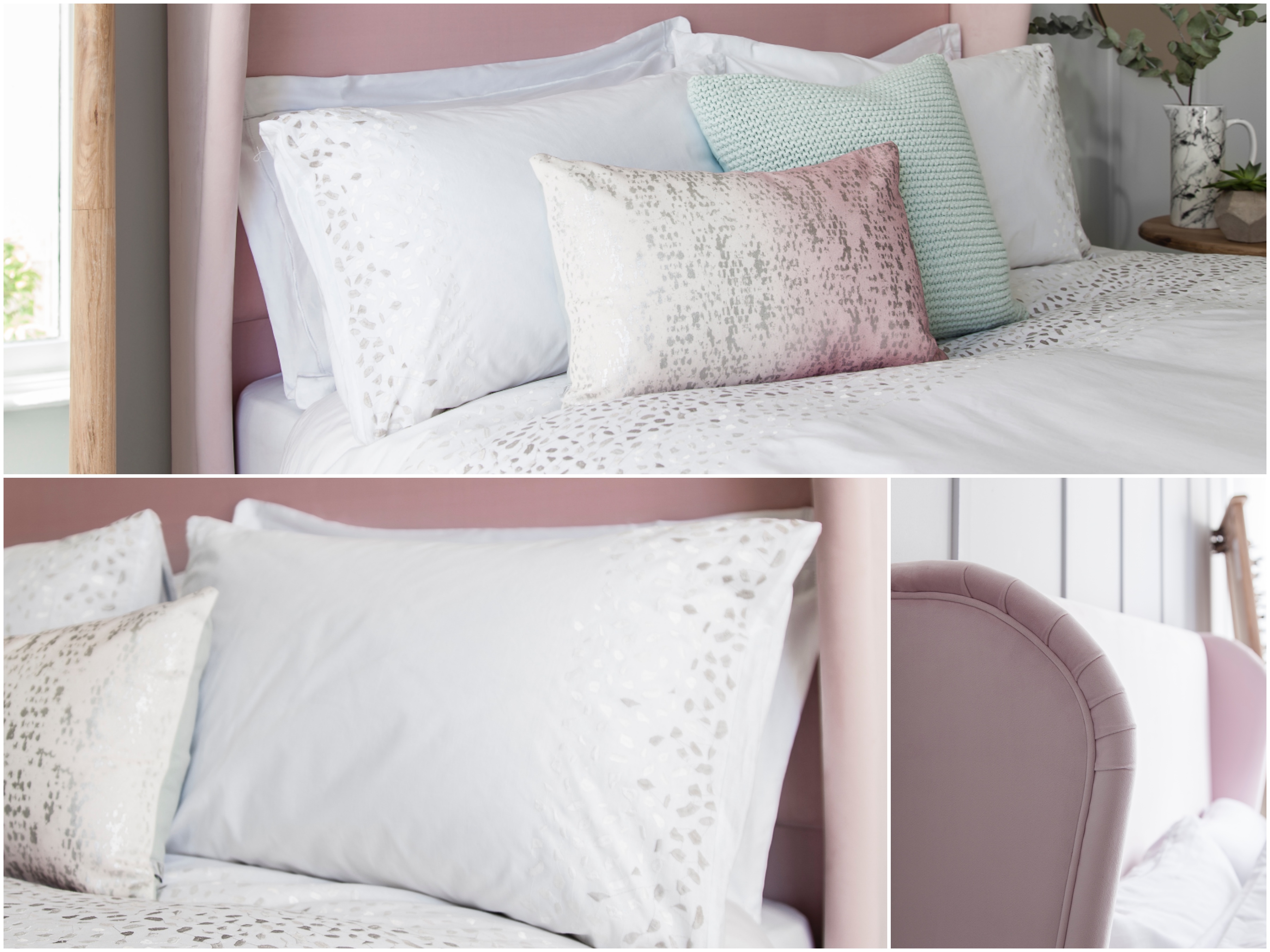 From soft bed linen, throw pillows and comfy beds, we've got everything you need to make sure your guests have the perfect night's sleep. For that added bit of style, the Rustington Headboard from our serene Blissful Mood will bring a hint of character to the overall scheme. If you're looking to bring a feminine touch into the guest room, the Elegance Blush Velvet fabric is the ideal choice. Teamed with our Clymping White Embroidered Bedlinen Set and some plush pillows, your guest is guaranteed to feel right at home.
DRESSING AREAS & STORAGE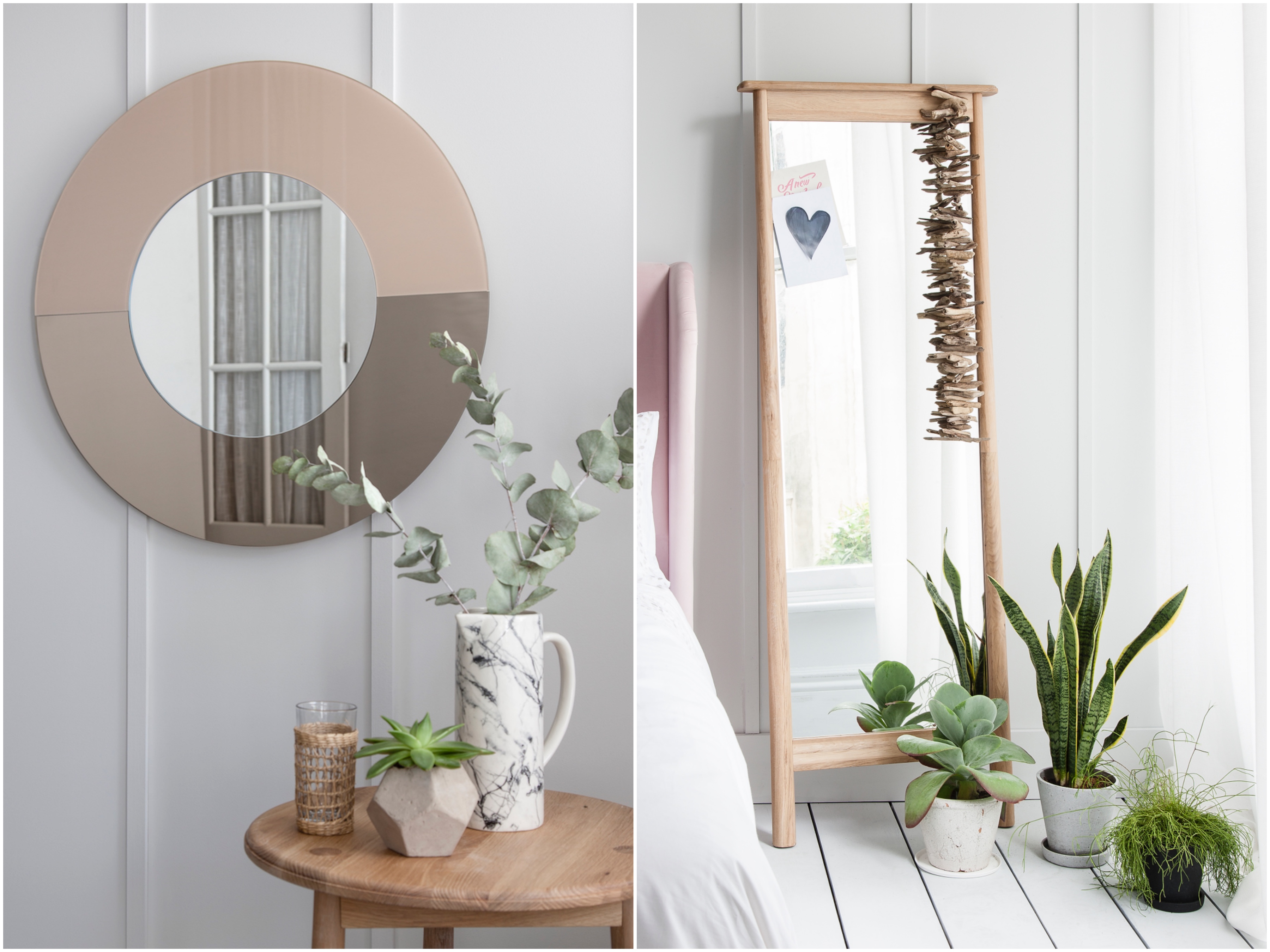 Part of making your visitors feel comfortable is making sure they have enough storage for all of their belongings. You want to be able to provide enough space for them to feel like they aren't cluttered as well as provide them with dressing areas to get ready in the mornings. A bedside table, a chest of drawers or a space to hang clothes are must haves and mirrors are key to completing your inviting scheme. Both stylish and practical, the Worthing Oak Cheval Mirror is a fantastic full-length guest room mirror. House guests often come in twos so don't be afraid to double up on mirrors! Mix it up and make a feature out of a wall hung mirror such as our Pilton Mirror.
SEATING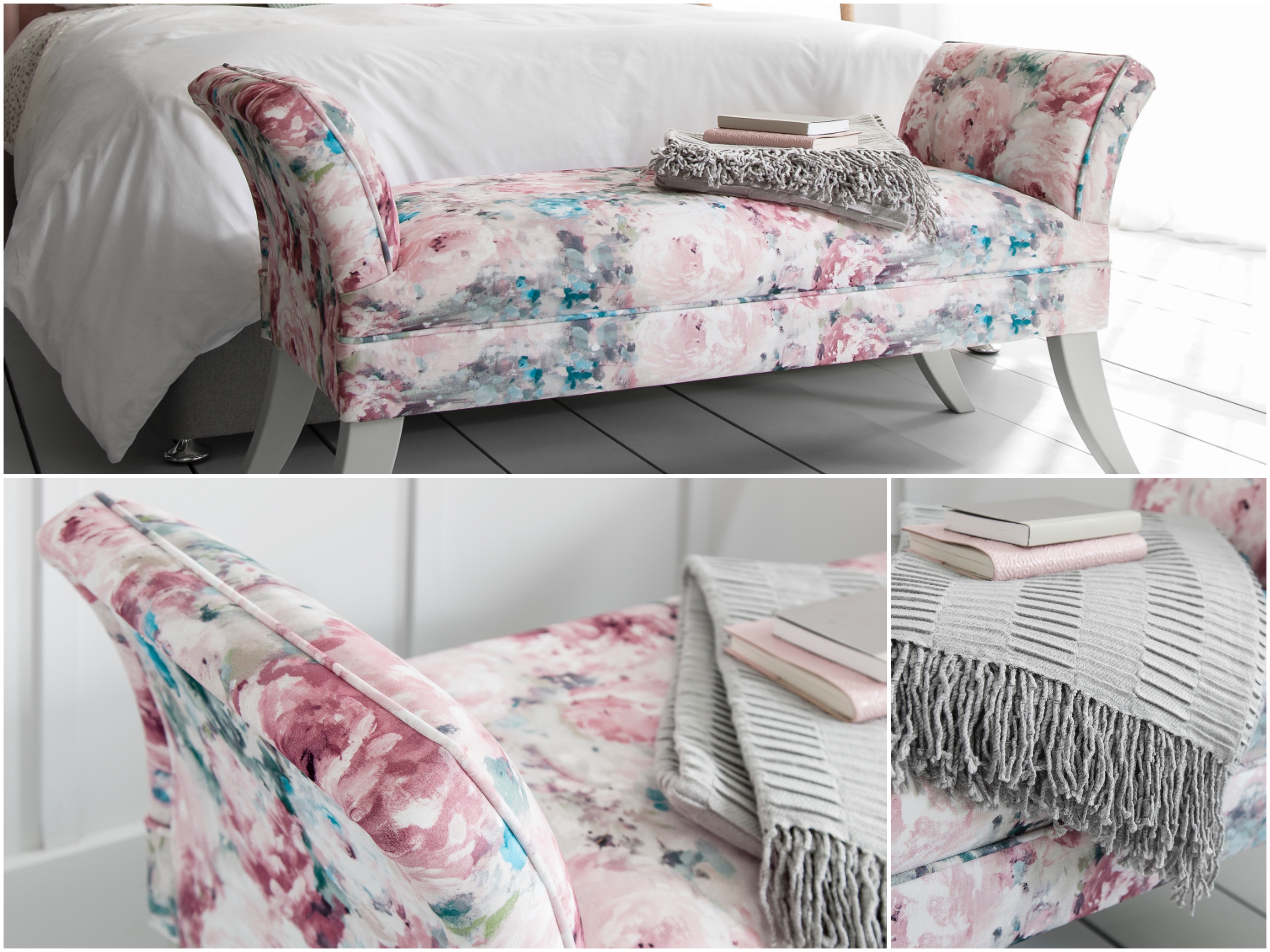 Being able to put your feet up is key to relaxing. Inject both style and comfort into your guest room with a statement piece of seating to ensure your visitors can enjoy a moment of calm. A stand out upholstered ottoman or occasional chair is a great opportunity to be bold with your fabric choice. Our Blissful Mood shows how this can be done by incorporating the stunning Newhaven Bench in a velvet Blush Floral fabric. Introducing subtle texture and pattern to the room, the Newhaven Bench sits perfectly at the end of the bed and is the ideal spot for your guest to have a moment to themselves.
FINISHING TOUCHES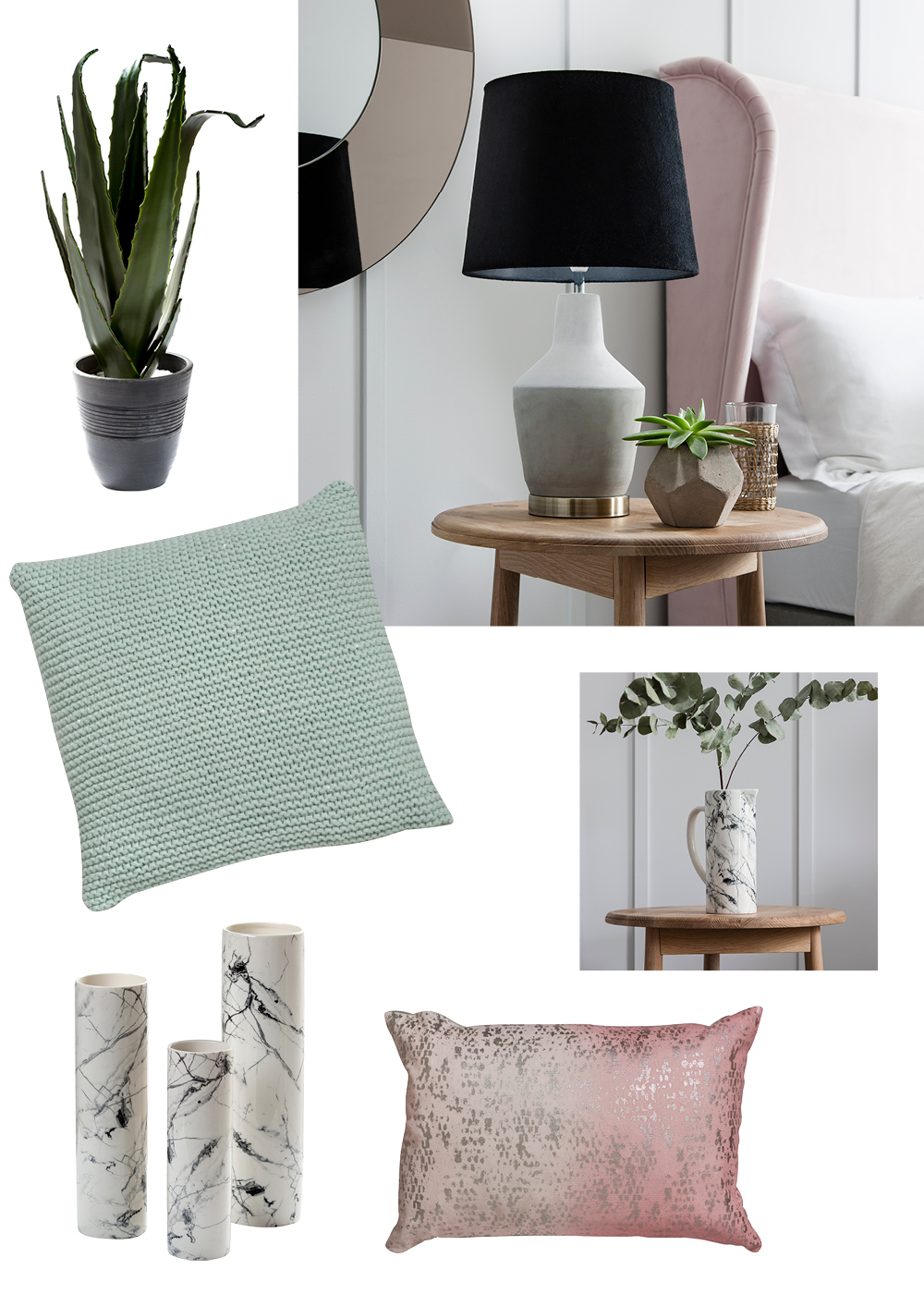 No room is complete without accessories. From vases and throws to candles and cushions, these finishing touches are what make a guest room truly feel like a home from home. Don't by shy when it comes to plants, the more green in the room the better! For those who are worried about forgetting to water plants in their guest room, opt for a bit of faux greenery like our Ardingley Aloe Plant. Alternatively, choose flowers or greenery like eucalyptus that don't require water and look just as beautiful once dried. Take a look at our Home Décor collection to find the perfect finishing touches for your guest room.
Follow each of these steps and we guarantee that your guests won't be in the mood to leave!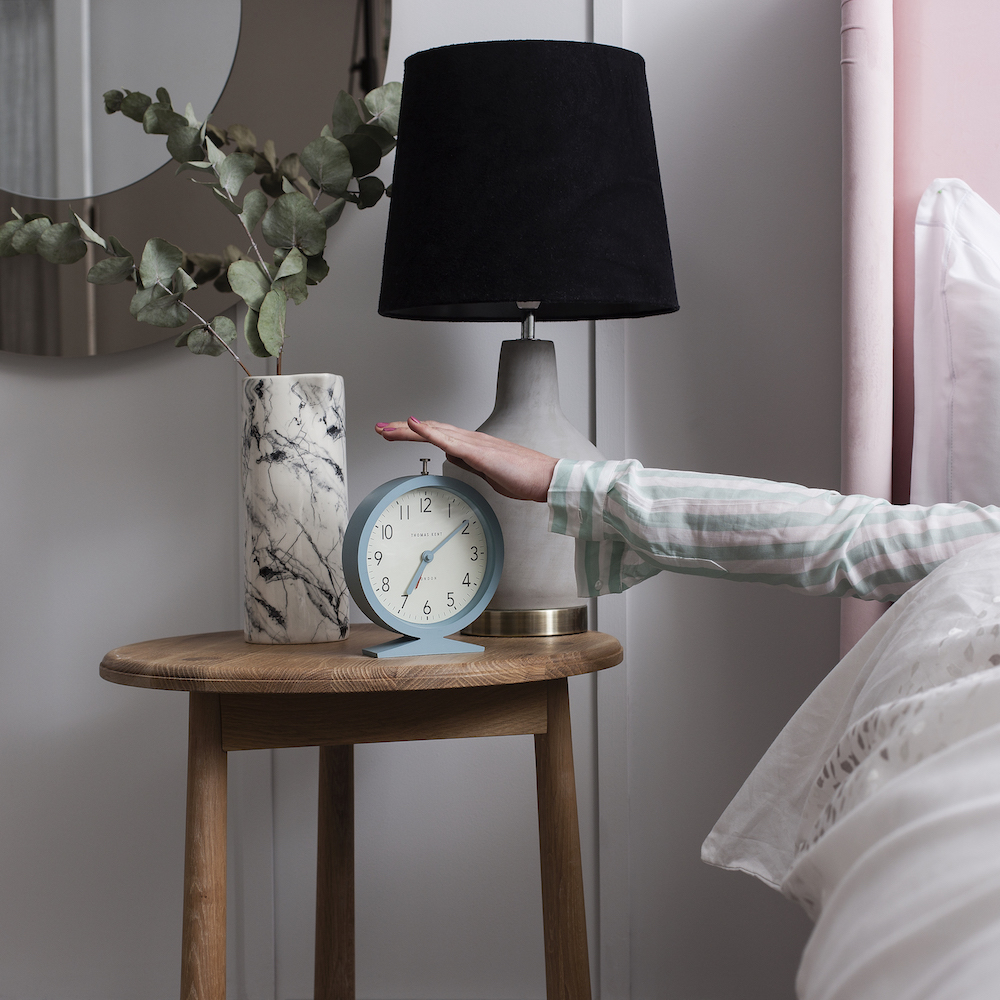 In a social mood? Give us a follow!
31 August, 2017