Hallway Mirrors - Buying Guide Ideas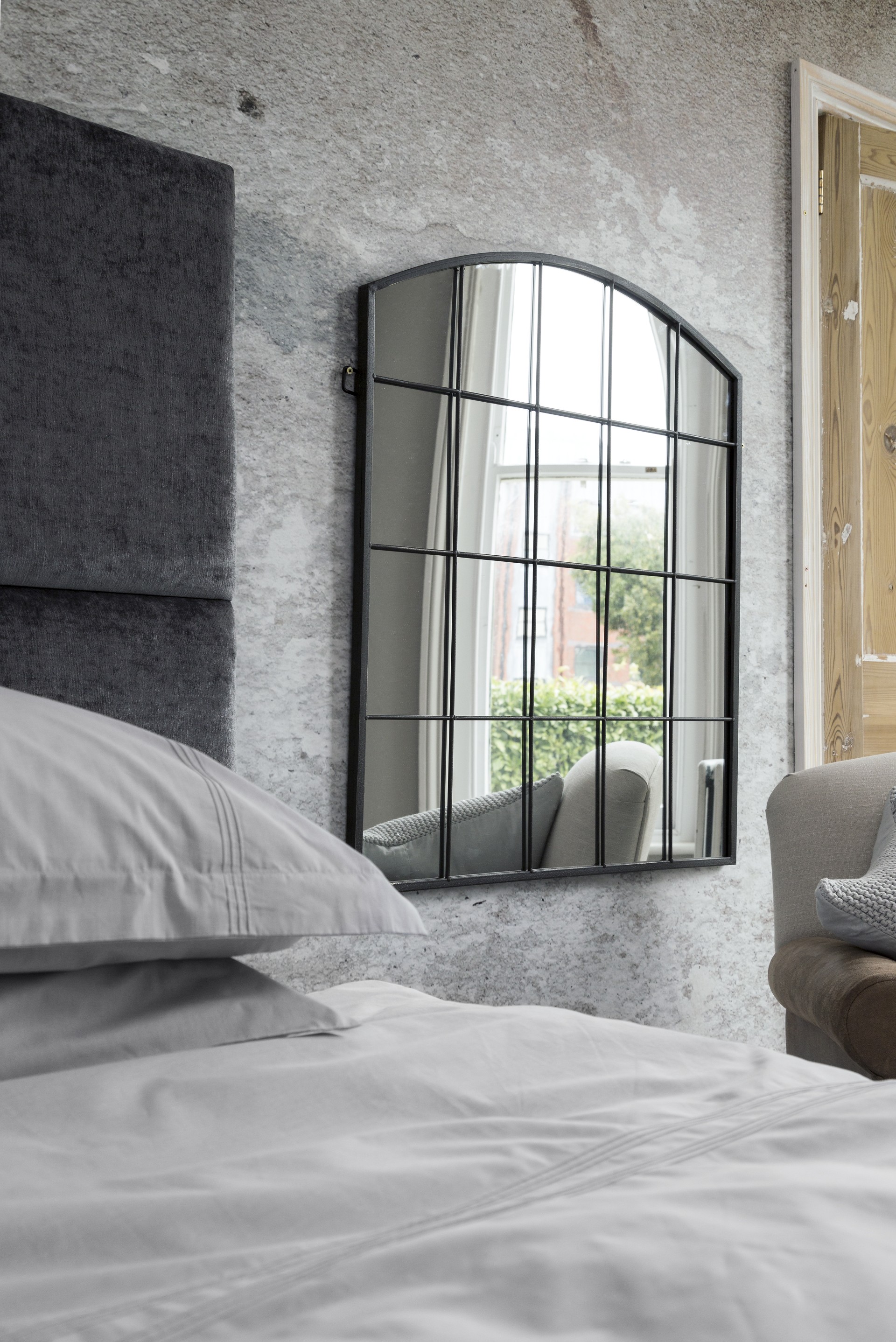 Hallway Mirrors Buying Guide
Hallway mirrors will enhance the size and magnificence of the entrance to your home. Wall mirrors are like magicians they will multiply light and make space seem more significant than it is, making decorative mirrors the must have interior decor to the entryway to your home.

The hallway is the first room that your visitors see, so it is essential to make it a welcoming room or a place to impress your guests on the first impression. No one spends much time in the hallway, but it is a well-used room, you walk through it hundreds of times a day to get to other places, this is why so many people choose to decorate them with art, family photos and accessories! Mirrors, too, are a great way to make use of all that otherwise bare wall space.
Hallway mirrors are particularly popular, but how do you know which shapes and sizes of the mirror are best for your hallway? Here are a few tips on where should you be hanging a mirror for best effect?

WHY HALLWAY MIRRORS?

Hallways can be tight, constricted spaces which may not get much natural light regularly. Therefore, a wall mirror can be a great solution in helping to increase the illusion of space.
However, you're going to need to know which mirrors to buy, and where to hang them.
Long hallways, for example, may benefit from a big, full-length mirror at the end of the hall. This can help to make any corridor look longer almost instantly. What's more, it distracts from the lengths of wall alongside. All of your focus will be on the mirror at the end!
Wall mirrors and full-length units can be used to help make a hallway or corridor completely transform. However, you may also wish to consider placing wall mirrors and round mirrors along your side walls.
MIRRORS ON SIDE WALLS

Placing mirrors or mirrors with lights on the side walls of your hallway or corridor can be of great benefit to narrow spaces. Hanging a round mirror or wall mirror or two can help to widen the sense of space you have available.
Hanging mirrors opposite one another make a fantastic statement, and the natural light will reflect off each other to multiple light.
WINDOW MIRRORS

Consider placing a window mirror on a side wall opposite your window, and you will get instant access to incredible natural light. It'll bounce off the mirror and will brighten and energise any your hallway with illumination.
HOW TO CHOOSE HALLWAY MIRRORS

From wall to full length, our decorative mirrors at Mood Collections are available in classic and contemporary styles.

MIRROR TYPES

• Wall Mirrors - Increase your space by reflecting light into your room with a beautiful, eye-catching wall hanging a mirror for a modern and contemporary style
• Full Length —Floor mirrors make your room feel more prominent—and make an undeniable style statement. Get ready for the day in style
• Frameless Mirrors - Stylish and modern, and an impression of space to your room
• Mirror with Lights – Fashionable and stylish to illuminate the hallway.
MIRROR SHAPES

In addition to the types of mirrors we offer, we also have a variety of shapes. Choose from:
• Rectangular Mirrors - Classic style that can be hung horizontal or portrait on any wall above a dressing table in the hallway
• Round mirrors – Modern style that offers an instant impact to the entrance, unusually large circle mirrors as they provide a softer look than traditional square or rectangular mirrors.
• Square mirrors – Contemporary style, that offers the illusion of a brighter, more prominent space
15 March, 2019