Comfy Chairs for Bedrooms
Comfy Chairs for Bedroom Perfection
Your bedroom isn't always somewhere just to sleep in! It's a space to relax and unwind in after a busy day or to reflect upon the day to come. Comfy chairs for bedrooms are perfect for relaxing in and have a little "me" time without having to sit on your bed or floor.
For that reason, more and comfier chair trends are popping up in 2019.
Comfy chairs for bedroom use come in all styles from modern and contemporary to traditional and classic. Many serve a practical purpose, such as for resting in or for placing at a dressing table, while some can be purely ornamental. The way you use your bedroom chairs is entirely up to you! A pretty vanity chair, chaise lounge or soft tub chair could also make all the difference when it comes to styling your bedroom decor.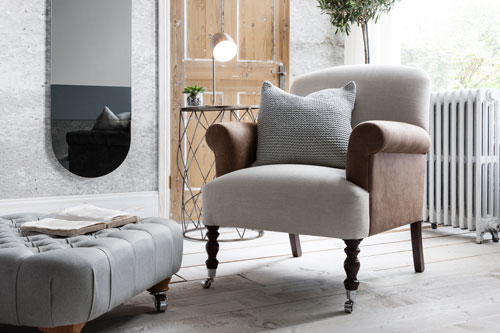 UPHOLSTERED CHAIRS
Upholstered chairs and footstools can be amazingly comfy, and are an excellent choice for anyone who may be designing their bedroom in an opulent, vintage style. These chairs, too many people, may seem more ornamental than most; however, they can still be counted on to throw yourself back into with a cup of tea and a good book. Upholstered furniture really does lead the way as far as fabulous modern luxury bedroom design is concerned.
BOUDOIR CHAIRS
Modern and contemporary chair designs are perfect for adding a touch of elegance to romantic bedrooms and suites. However, used to your own desires, they can be designed to look luxurious and even vintage with the right furnishings. Make a statement with a beautifully stylish boudoir chair.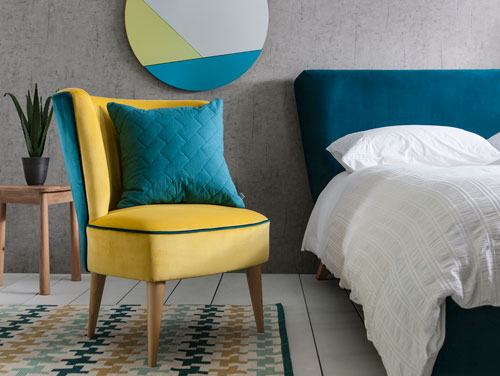 COMFY ARMCHAIRS
Another excellent choice for a comfy bedroom chair is a classic armchair it is one of the best ways to express your personal style in your bedroom. These, while designed for use in the lounge or living room, now come in the broader array of styles and sizes. Therefore, they should perfectly nestle into any bedroom space or corner. These wide-backed chairs, often with deep seating and ottomans to match, simply ooze comfy appeal and make the perfect reading chair. They look absolutely beautiful to sit back and relax in. They do half the job before you even sit down!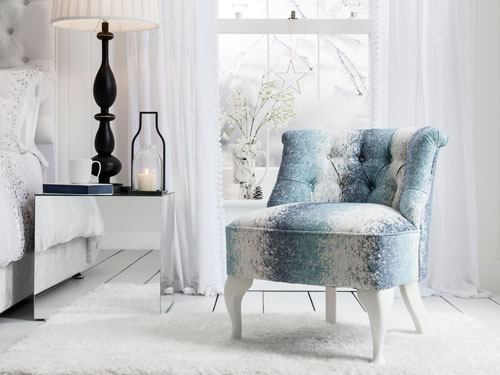 SLIPPER CHAIRS
Comfy, slipper chairs for bedroom use go for fewer flourishes and more comfort. Calming, muted colours and simplicity in the design are what to look for here. It is recognised by its low height and made its first appearance in the early 18th century when it was placed in ladies' bedrooms for sitting or help with putting on shoes or slippers. Hence the name. The slipper chair is an armless upholstered chair with short legs that sits low to the ground to make it a comfortable choice.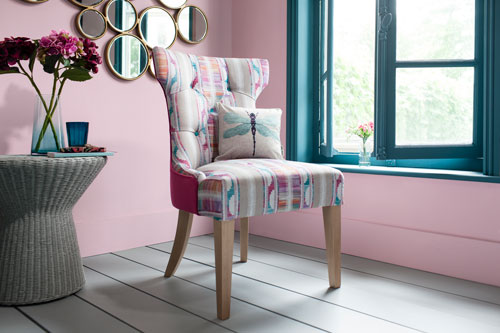 VANITY CHAIRS
Vanity chairs and stools add that special touch to your bedroom decor. These chairs sit beautifully alongside your dressing table and offer comfort when getting ready.
CHAISE LOUNGES
Chaise lounges or chaise longues? A chaise longue embodies charm and sophistication to make a luxurious relaxation retreat in the bedroom. The chaise longue is a timeless symbol of luxury and opulence, whether you choose the traditional Chesterfield or the clean lines of an upholstered bench, you will be sure to make a stylish statement in your bedroom. Kick off your shoes, and relax in elegance on an upholstered chaise lounge.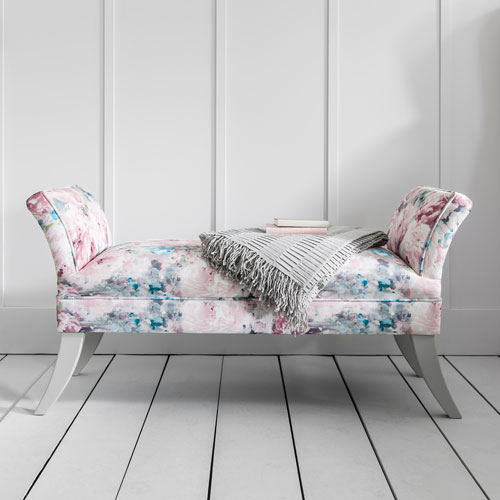 CHOOSING THE BEST BEDROOM CHAIRS
Why not take a look at our collection of luxury upholstered bedroom chairs?
17 May, 2019