Best Storage Beds To Buy for Comfort and Style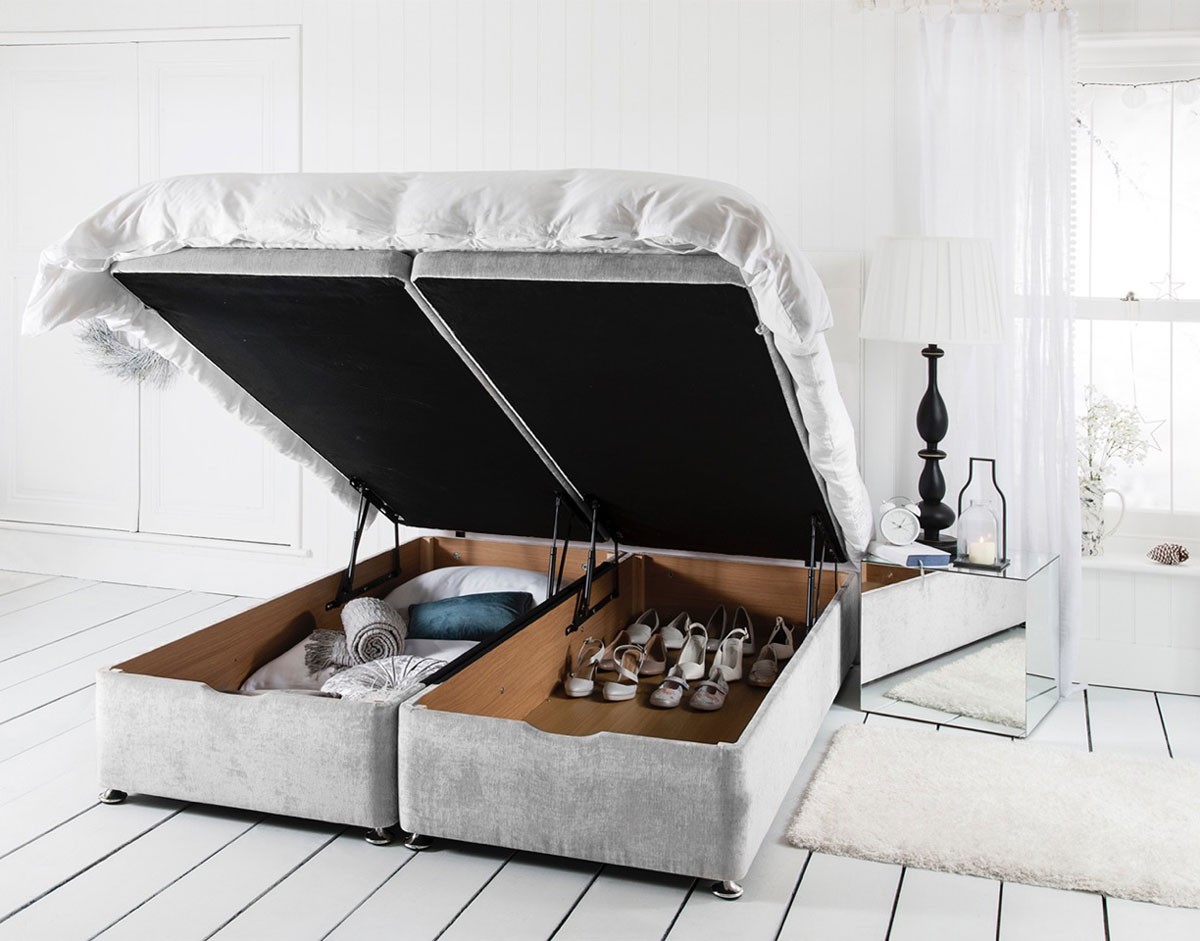 Get a Comfortable Nights Sleep and Hide all the Clutter With an Storage Bed
2019 is all about minimalism, and clutter free bedrooms are very on-trend. But where do we put all the stuff if you do not have space for a wardrobe or chest of drawers?
While we've probably all thought about hiding a few things under our beds once in a while, multi-functional upholstered ottoman beds are now designed to incorporate storage and enhance your space more than ever before.
WHY SHOP UPHOLSTERED BEDS WITH UNDER BED STORAGE?
Why not? As any homeowner will know, storage space is golden! Upholstered storage beds offer an incredible amount of internal storage space without compromising on comfort and style.
If you're interested in buying a bed frame with storage, you may wish to look at the different types of upholstered storage beds to consider, depending on your bedroom space and how frequently you need access to the storage space.
These are the two main types of storage beds.

UPHOLSTERED DIVAN BED FRAMES WITH DRAWERS
Drawer beds have been around for longer than you may think, but they've come a long way in style and design in the meantime. There are some beautiful upholstered bed frames with two or 4 drawers; if space is an issue and your bed needs to go up against a wall, you can have two drawers on the left or right, there is also the option to have two drawers at the foot end. The drawers are a great place to store clothes or bedsheets which you may need easy access to. In kids' rooms, it's a fantastic storage unit for toys and games.

UPHOLSTERED OTTOMAN BEDS
Ottoman beds offer more storage space than a divan bed with drawers as you make full use of every inch of storage space underneath the bed. An upholstered ottoman bed frame is designed with gas-lift hydraulics hinges which lift the mattress easily at the touch of a button from either the foot end of the bed or one side a perfect choice if you need to access the storage regularly. The side opener ottoman bed if perfect for a loft bedroom with sloping ceilings or for small bedrooms it enables you to position your bed to the side of your bedroom without having to sacrifice storage space.
OUR OTTOMAN STORAGE BED IN ACTION
Shop our Middleton Ottoman Storage Bed

BUYING THE RIGHT STORAGE BED
If you're looking to shop for upholstered beds with storage, there are more choices available to you now than ever before! If space and bed quality are both important to you, it's time to start looking at what's available online at Mood Collections.
29 March, 2019