6 Design Tips to Create a Cosy Home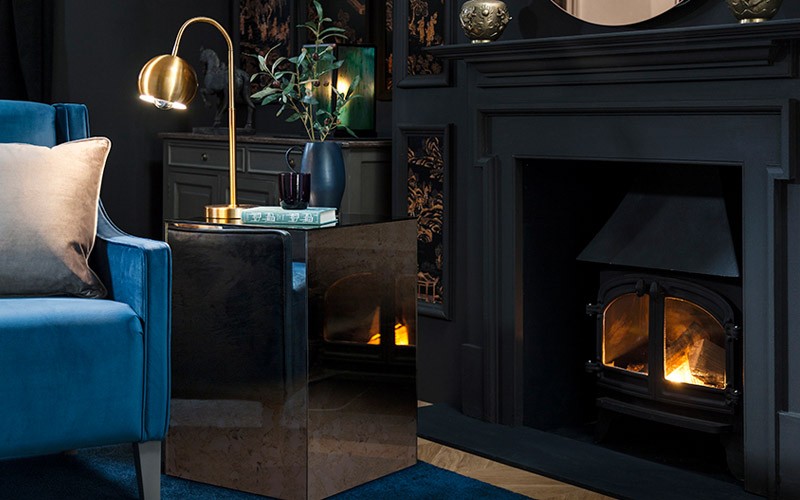 As the cooler months approach and the days get shorter, the natural inclination is to start getting cosy. This month we have some easy tips on taking your home from summer fresh to winter cosy without breaking the bank.
We look at winter interior themes to add warmth and comfort to your bedroom, living and dining room.
1. Add different textures
In the spring and summer months, we naturally choose much lighter and breathable fabrics like linen and cotton. To transition into the cooler months, change up your fabrics for more dense textures. wool, cashmere, velvets and thick woven fabrics will create interest as well as offering a comfy atmosphere.
2. Introduce thermal curtains
You may have opted for sheer curtains and blinds during the summer to let more light in. With the nights drawing in earlier and earlier, having a more substantial curtain such as black our or thermal options, will keep the cold out and make your living room and bedrooms much more inviting.
3. Create layers of comfort
Nothing says cosy more than sumptuous throws and layers and layers of cushions. Add a mixture of cushions and throws to sofa's, beds and cosy corners to create a relaxed vibe.

4. Change up the colour scheme with accessories
A simple and budget-friendly way to change up your décor seasonally is to add new accessories. You can follow the seasonal colour trends without having to make drastic changes like wallpapering and painting. Decorate the room with a neutral palette and then you can add an accent of colour with your chosen accessories.
5. Opt for warmer bedding
Make sure you stay warm at night with a new duvet cover. We would recommend a feathered filled duvet in 10.5 tog rating and above.
6. Introduce mood lighting
Set the mood with some Mood Lighting. Adding in low lighting options will give your room a homely feel. Mix and match table lamps, floor lamps and feature lights to create the ultimate warm atmosphere.
02 October, 2017