WE'RE LIVE!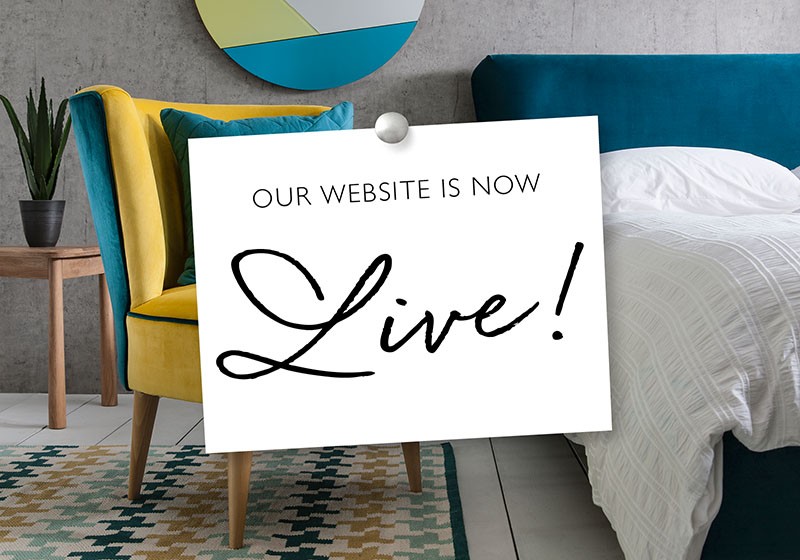 After months of planning and dreaming of the Mood Collections launch date, we are now live, with our various lifestyle moods and range of beautiful products ready and waiting to be explored!
Inspiration for Mood Collections was taken from the latest interior trends as well as the most desirable moods you can capture in your home. Our aim in creating Mood was to combine quality upholstered furniture with designer mirrors and a curated collection of stylish home décor accessories. Each mood is designed to introduce a different atmosphere and style, whether you're looking for the subtle elegance of the Sophisticated and Mellow, the luxurious calm of Romantic and Blissful or the unique qualities of Playful and Nostalgic.
Brought to you straight from the makers, our range of luxury upholstered pieces and handcrafted mirrors are all lovingly made to order and delivered direct to your home. From the upholstery workshop in the rolling hills of the South Downs to the glass studio on the Somerset levels where the designer mirrors are made by hand, our Mood makers create every piece of furniture to the very highest standards to ensure that it can be enjoyed as a favourite in your home for many years to come.
Every element within the collection is thoughtfully considered to blend seamlessly and evoke the authentic essence of your chosen mood. Equally, all of the products can be mixed, matched and reinvented with different colour options and fabric textures to help you create a truly personal style aesthetic and unique mood that is personalised to you and your home. With a fabric library housing over 45 beautiful materials, from plush velvets to sophisticated linens, the upholstery collection can be personalised to help you achieve the perfect mood for you and your home. Samples are available to order for each of our individual fabrics to ensure you can receive an accurate idea of how the colour and texture will work amongst your existing furniture.
Here's a little more information on the moods you are now able to shop and re-create in your home:

BLISSFUL
Serene watercolours, simplistic design and organic materials blend together to create calming luxury in the Blissful mood.

PLAYFUL
The Playful mood is characterised by quirky and vibrant statement pieces that perfect eclectic style.

MELLOW
Soft industrial surfaces combine with relaxing natural textures to create the Mellow mood.
SOPHISTICATED
The Sophisticated mood embraces refined design staples in a refreshingly modern style palette.

ROMANTIC
Delicate detailing and elegant curves blend with sumptuous fabrics in subtle tones for the Romantic mood collection.

NOSTALGIC
The Nostalgic mood celebrates bold coloured geometrics with a mid-century modern flair.
Head to the Inspirations page on our website to lose yourself in our collection of moods!
15 June, 2017