VELVET HEADBOARDS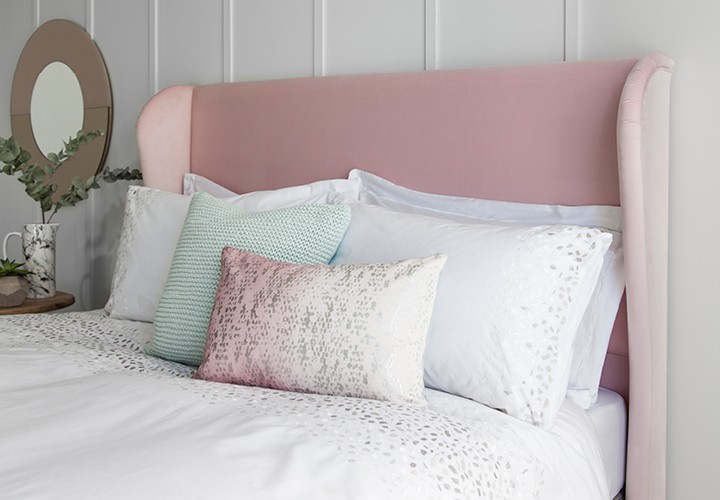 Velvet headboards can add glamorous elegance and opulence to both traditional and contemporary beds and bed frames. Velvet and crushed velvet headboards are soft to touch, extremely comfortable and can also add warmth and texture to your upholstered bed frame or divan base.
Velvet is a luxurious fabric that was once reserved for the wealthy elite as it was the chosen fabric of royalty and nobleman.
Here at Mood Collections, we offer a superb range of hardwearing and durable velvet and crushed velvet fabrics for our upholstered bed headboards in a variety of colours from soft pastels and neutrals to rich bold and vibrant tones. Our best selling velvet upholstery fabrics are silver-grey and blush pink
The Mood Collections range of upholstered velvet and crushed velvet headboards come in a variety of sizes:
Double Headboards - 4ft 6
King Size Headboards -5ft
Superking Headboards - 6ft
We are also able to manufacture Emperor Headboards - 7ft
Every fabric headboard is exclusively handmade in Britain and upholstered for you in our UK workshop, you choose the style, size, fabric and colour for us to make an exquisite upholstered headboard just for you.