Meet the Mood Makers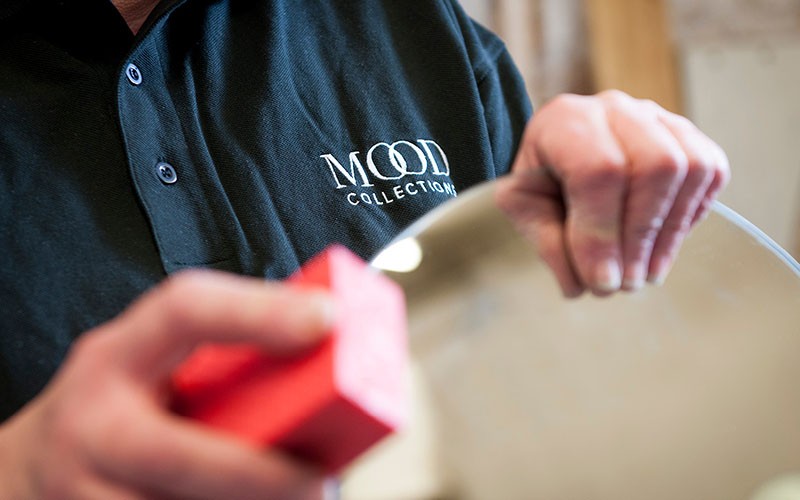 Over at Mood Collections, we like to celebrate the makers behind the scenes that take on our vision and use their expert skill and experience to make all our Mood dreams a reality. Read on for a little more information on how your new favourite piece of furniture from Mood was created!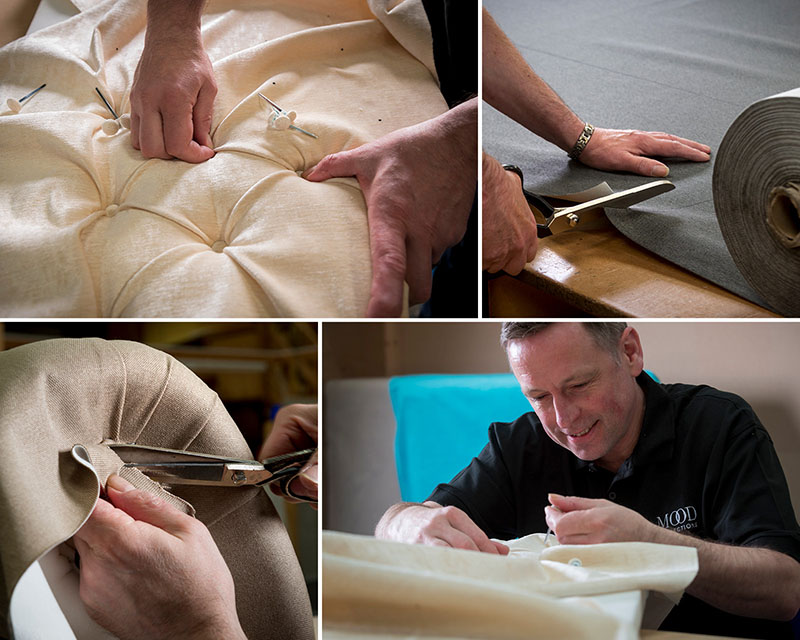 Our team of skilled upholsterers expertly handcraft each and every item of upholstered furniture, from our beds to armchairs and ottomans. Our workshop is nestled between the rolling hills of the South Downs, where each upholstered piece is made to order in the fabric of your choice to create a truly personal style statement. With over 40 years of experience in their craft, the Mood makers create every piece of furniture to the very highest standards to ensure that it can be enjoyed as a favourite in your home for many years to come.

The exclusively designed mirrors that complement the beautiful upholstered furniture in our collections are all handmade in Somerset and individually chosen to enhance the furniture within each mood. Taking inspiration from classic shapes and the latest trends, the collection offers unique statement pieces of art for your home.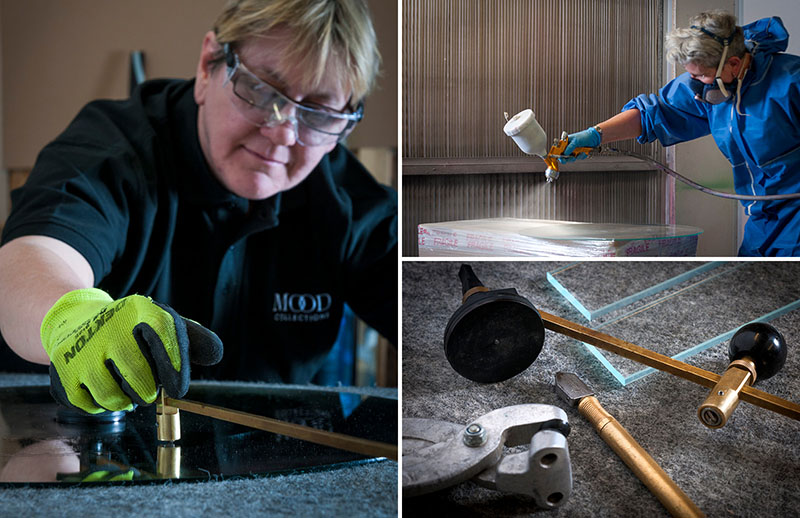 Brought to you straight from the makers, our range of luxury upholstery pieces and mirrors are all lovingly made to order and delivered direct to you within 6 weeks. We're so confident in the quality and craftsmanship of our made-to-order items and their ability to stand the test of time that a 5-year manufacturer's guarantee is provided on all upholstery and handcrafted mirrors!
02 June, 2017